Where next for Blackberry? The IoT of the transportation industry of course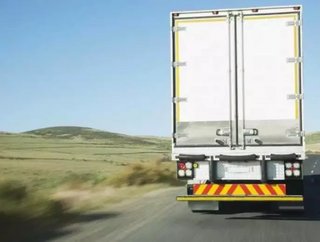 This week it was announced that Blackberry Ltd will be ending production of the mobile phone that was once synonymous with the office workplace - the Bl...
This week it was announced that Blackberry Ltd will be ending production of the mobile phone that was once synonymous with the office workplace - the Blackberry phone.
The company will now outsource the design and building of smartphones to third party companies worldwide. In place of smartphone production, a focus on other areas.
One such focus will be on the IoT for transport market, specifically on trucking companies.
Blackberry have announced that the company has moved past testing phase and the Blackberry Radar is currently in use with the Caravan Transport Group Inc, the first major customer of Blackberry radar.
"Taking time, money and guesswork out of the supply chain is a top priority for leaders across the transportation and logistics industry, said Derek Kuhn, senior vice president of IoT for BlackBerry.
"The current method of obtaining information about a trailer or intermodal container no longer works in today's connected world, because this data is typically not real-time or updated frequently enough to make timely decisions. To solve this issue, BlackBerry leveraged its extensive technology portfolio and deep expertise in security, mobility and enterprise software to innovate and develop BlackBerry Radar, which is designed to bring decision makers and operators near real-time information, analytics and reports to boost operational efficiencies."
What is Blackberry Radar?
Built on the company's cloud-based Internet of Things (IoT) software platform, BlackBerry Radar is an innovative 'Smart Trailer' software and hardware solution.
Unveiled at the 2016 Mid America Trucking Show, BlackBerry Radar is an end to end Internet of Things based system that monitors the location of trailers and containers, while also delivering instant, "actionable" data to transportation managers through an online portal.
Data and information on asset monitoring, yard management, utilisation analysis, efficiency measures is instantly accessible for managers on any smartphone, tablet or computer. Through a near real time, view of the fleet, this will even reduce theft.
Blackberry Radar is a small device that is installed on the door or chassis of a trailer or container. The device contains sensors which can detect movement, opening and closing of the doors as well as temperature, pressure and humidity changes.
There are also optical sensors within the device fitted with cloud processing which determines the load status of a load/container.
The data that is reordered by Blackberry Radar is sent to an online dashboard application. From there, users are provided a complete visual of a fleets journey and haulage process.  This would allow managers to accurately analyse the performance of their fleet and improve on efficiency.
Supply Chain Digital's September issue is now live. 
Follow @SupplyChainD on Twitter.