What is Logistics Management?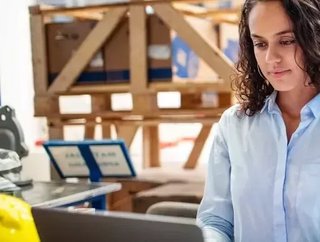 Originally a military-based term, Supply Chain Digital takes a detailed look at what Logistics Management means today...
Originally a military-based term referring to the movement of equipment and supplies to troops, logistics now is the name given to the portion of an organisation responsible for handling resources along the supply chain. It requires coordinating and ensuring that all the materials and people are in the right place at the right time to ensure that the business operates correctly.
Logistics Management and Supply Chain Management
Supply Chain Management and Logistics Management are sometimes confused and used interchangeably, however they are two aspects of a process. Supply chain refers to a large network of organisations that work collaboratively to deliver products from a supplier to a customer. Logistics Management, on the other hand, is the coordination and moving of resources, and forms part of the supply chain. 
Logistics Management focuses on the management of daily operations concerning the final product of the organisation. Logistics Management's main aim is to allocate the right amount of a resource at the right time. It is also ensuring that it gets to the set location in a proper condition while delivering it to the correct internal or external customer.
Who Is Responsible for Logistics Management? 
This differs from company to company and role to role but a specialist in logistics is called a logistician. They are responsible for analysing and coordinating an organisation's supply chain and oversee the entire life cycle of a product from acquisition through to delivery. 
Why Is Logistics Management Important?
Logistics Management can be reduced to the fundamentals of the most efficient and effective ways to move resources and products to the customer. This ultimately provides the best service to customers who are ever demanding faster and more efficient services.
Logistics management is also able to create visibility within an organisation's supply chains, provide data on real-time movements and therefore advise on and implement change that directly affects the organisation as a whole. 
Want to learn more about advancing visibility within supply chains? Join us on the 29th of September when we are hosting an exclusive webinar for HERE Technologies and Sigfox.
Logistics Management forms a core part of a supply chain for any organisation, managing and overseeing the distribution network to ensure that inventory management is under control.