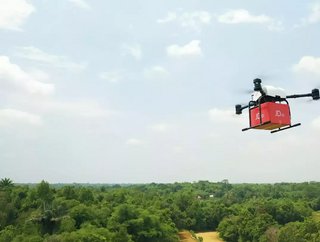 JD.com will launch an IPO for its delivery arm JD Logistics in Hong Kong on 28 May - here's everything you need to know
Chinese ecommerce giant JD.com will this week float its delivery business JD Logistics on the Hong Kong Stock Exchange (HKEX). 
The public offering opened yesterday and will run until Friday 28 May, when trading begins on the Hong Kong bourse. 
JD Logistics IPO in brief
Where: Hong Kong
When: 28, May, 2021
Share price: HK$40.36 /$5.20
Number of shares: 609.2m shares 
Will raise: $3.16bn approx.
Set to raise $3.16bn, it will be the city's second largest IPO since the start of the year. Shares will be priced at $5.20 (HK$40.36), according to Reuters, towards the low end of its initial HK$39.36 to HK$43.36 per share range. The shipping firm plans to sell 609.2m shares, with a further 90m shares earmarked if there is over-allocation due to strong demand.
Eight institutional investors have committed to buying $1.5bn worth of shares, or around 45% of the offering. They include Singaporean sovereign wealth fund Temasek Holdings, Softbank, and Blackstone Group. UBS is serving as a financial adviser on the listing, with Goldman Sachs, Bank of America Securities, and Haitong International Securities acting as the joint sponsors. 
The rise of JD Logistics 
Unable to find a third-party that could keep up with the speed and volume of its ecommerce business, JD.com established JD Logistics in 2007 as a separate unit to serve its growing supply chain and logistics demands. The network's first locations were based in Beijing, Shanghai, and Guangzhou. 
By 2010, it claimed to become the world's first ecommerce company to offer next day delivery, ahead of Amazon's two-day promise in the States. The division would remain an internal part of its ecommerce operations until 2017, when it was spun out into its own entity and began offering services to third-party retailers. In 2018 it began serving consumers with a new parcel delivery service.
Today JD Logistics covers 99% of China's population using cutting-edge automation technology. Its network of more than 1000 warehouses have a combined footprint of approximately 21 million square metres, and are largely handled by sophisticated Automatic Storage and Retrieval Systems, robots and automated ground vehicles. Deliveries in rural areas are carried out by flying drones, while pilot schemes on select routes use self-driving trucks. The business also expanded its international presence in March 2021, opening two automated warehouses in Germany and Poland. 
Strong Q1 earnings for JD.com 
JD.com posted net revenues of $31.0 billion in the first quarter of 2021, ended 31 March. It marks a 39% increase on the same period 2020, though earnings that quarter was set against the backdrop of COVID-19 outbreak. 
Richard Liu, Chairman and Chief Executive Officer of JD.com said the company now has 500m active users across its services, and highlighted the growing importance of its supply chain infrastructure as a driver of new business and revenue. 
"JD is also increasingly the partner of choice for millions of businesses who benefit from our advanced supply-chain infrastructure to reduce costs and boost operating efficiency," Liu said. 
JD Logistics shares begin trading on the Hong Kong Stock Exchange from 28 May.