Weekly global logistics news & views round-up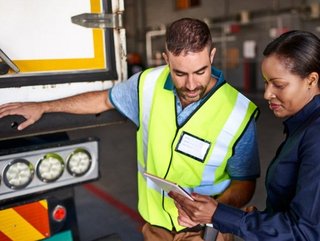 DPD's all-electric service to 10 UK towns; Indian logistics giant Delhivery patents addressing solution; Drewry predicts return to normal freight rates
DPD delivering all-electric service to 10 UK locations
Leading parcel delivery firm DPD is now providing an all-electric delivery service to 10 UK towns and cities, and is aiming for 30 all-electric locations by the end of 2023.
In October 2020, DPD announced plans to create 25 all-electric towns and cities in the UK by 2025. The 'green' towns and cities are: Bradford, Bristol, Cardiff, Hull, Newcastle, Nottingham, Oxford, Reading, Southampton and Stoke.
DPD says progress "is well underway" to add a further 15 green-delivery locations to the list, including Birmingham, Edinburgh, Glasgow, Liverpool, London and Manchester.
To-date, DPD has invested over £90mn on all-electric vehicles in the UK, including an order of 1,000 Ford E-Transit vans in May. DPD's electric vehicle fleet now sits at 2,500.
The company has not bought a diesel van since summer 2020, and expects to deliver 26 million parcels this year using electric vehicles - a saving of 7,200,000kg of CO2.
Elaine Kerr, DPD UK CEO, said: "Our aim is to be the UK's most sustainable delivery company. We are now seeing improved availability of larger electric vans, which is what we need.
"By targeting major towns and city centres with our electric vehicles, we can make a significant difference to emissions in those locations and help improve air quality where it is most needed."
Indian logistics giant Delhivery patents addressing solution
Delhivery - India's fastest-growing fully integrated logistics services company - has been awarded a US Patent for an address verification and location mapping solution.
Delhivery's proprietary Addfix address system, takes unstructured, incomplete or error-ridden addresses provided by customers to generate accurate addresses. The system was built using intelligence collected from a billion successful deliveries.
Delhivery CTO Kapil Bharati said, Our proprietary technology is a core differentiator, and this patent reiterates our commitment to design tech solutions that increase the efficiency and reliability of our customer's supply chains."


Drewry predicts freight rates will return to normal by 2024
Maritime research consultancy Drewry says container freight rates might fall by as much as 40% over the next decade
Drewry Senior Consultant James Kyritsis made the remarks during the recent UK Ports Conference held in London.
Freight rates hit record highs in summer of 2021, hitting levels more than 400% higher than pre-pandemic rates.
Port technology reported Kyritsis as saying: "There will always be shocks in the industry that are both unpredictable and can have unexpected impacts on the industry."
Commenting on recent falls in container rates, Kyritsis said Drewry expects the fall-off to continue gradually, and anticipates a return to normality by 2024.
Saudi container ports move 600K TEU in April
Ports across Saudi Arabia moved almost 600,000 TEU in April, according to the Saudi Ports Authority (SPA), reports port-media company, Port Technology.
A TEU (twenty-foot equivalent unit) is a measure of volume in units of twenty-foot long containers.
Last month, container volumes in Saudi ports reached 593,853 TEU, and a total of 1,129 vessels docked at Saudi ports in April, as well as 66,918 vehicles.
SPA also reported cargo volumes of 20,467,760 tons for the month, up 24.28%. On the same period in 2021.
SAP said in a statement: "We manage nine ports that are strategically positioned to connect Asia, Europe, and Africa, and they represent a gateway for international trade. We aim to strengthen Saudi Arabia's position as a global logistics hub.