Walmart Launches White Label Delivery Service GoLocal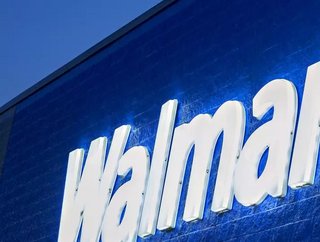 Walmart GoLocal will allows other businesses and retailers in the US to send goods through its network
Walmart will begin delivering goods for other retailers and businesses through a new service called Walmart GoLocal. 
Described as a 'white label delivery as a service', GoLocal is an entirely new line of business for the US retailer giant. It will allow businesses of all sizes to send goods through Walmart's delivery network. Walmart says it will provide businesses with an alternative to other last-mile and delivery specialists, offering competitive pricing and national scale. 
"Walmart has spent years building and scaling commerce capabilities that support our network of more than 4,700 stores and we look forward to helping other businesses have access to the same reliable, quality and low-cost services," said John Furner, president and CEO, Walmart U.S.
Walmart GoLocal Will Leverage Drones and Autonomous Vehicles 
Goods will be delivered through un-branded vehicles, with scheduled, express and unscheduled services from launch. GoLocal will also take advantage of the investments Walmart has made in its own network, including drones, autonomous vehicles and market fulfilment centres that connects more than 3,000 stores and reaches close to 70% of the US population. The service will also be set up to handle unusual deliveries, including those of large size or with specific and complex requirements - though the retailer did not elaborate further. 
"We've worked hard to develop a reliable last mile delivery program for our customers," said Tom Ward, senior vice president, last mile, Walmart U.S. "Now, we're pleased to be able to use these capabilities to serve another set of customers, local merchants."
Ward gave examples of GoLocal's capabilities, such as delivering goods from a local bakery or moving auto supplies from a national retailer. "We've designed Walmart GoLocal to be customisable for merchants of all sizes and categories so they can focus on doing what they do best, leaving delivery speed and efficiency to us," he added. 
Walmart GoLocal will launch later this year, with several national and enterprise clients already on-board. The new service joins initiative including Walmart Connect and Walmart Fulfillment Services as the retailer seeks to diversify and tap in to new revenue streams. 
Walmart GoLocal draws parallels to Amazon Shipping, a similar service launched by the online marketplace in 2018 to compete with the US' biggest delivery networks, but that was put on hold in 2020.