The WACO System welcomes Norbert Dentressangle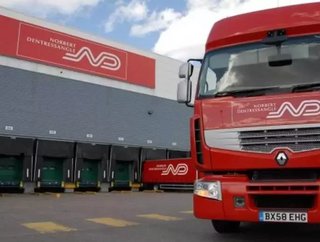 Follow @JosephWilkesWDM Global freight network The WACO System has named Norbert Dentressangle Overseas as its member in France. The appointment follow...
Global freight network The WACO System has named Norbert Dentressangle Overseas as its member in France.
The appointment follows the completion of Norbert Dentressangle's acquisition of the freight forwarding activities of Daher Group, WACO's long-term French member.
Guillaume Col, Managing Director of Norbert Dentressangle Overseas, said: "Following our first three successful years of trading, the acquisition of the Daher Group's operations in France and Russia further consolidates the long term growth plans for Norbert Dentressangle Overseas. 
"Being the WACO member for France gives us the necessary support required to enable us to focus on serving all major trade lanes and continue to establish Norbert Dentressangle as a truly end-to-end service provider".
WACO, which is celebrating its 40th anniversary this year, is an exclusive network of independent freight forwarders, counting members in 90 countries handling 1.85 million shipments globally.
"Our community is delighted to be welcoming Norbert Dentressangle as it develops and consolidates its freight forwarding business," said Richard Charles, WACO Executive Director. 
"WACO is looking forward to building a stronger presence in France as we build further value for our members and their customers."
WACO, which will host its 79th EGM in Hanoi, Vietnam, this month, has also recently welcomed new members in Ecuador and Nigeria as part of its ongoing growth strategy.
Following this operation, Norbert Dentressangle Overseas, whose operations include a total of 800 employees, reaching an annual turnover close to EUR220m, has a network of eight offices in France and three in Russia.
About WACO
Founded in 1973, WACO is the world's foremost independent global freight management and logistics organisation. WACO has a community of members in 90 countries countries with a combined network of more than 400 locations, employing over 21,000 freight professionals who handle over 1.85 million shipments each year. The network has a combined annual turnover of USD4 billion, making this exclusive network a top five player in the global market. The company is an Association owned by its members with its Corporate Head Office in Zurich and operational management in London.