Visionary leadership needed for intermodal transport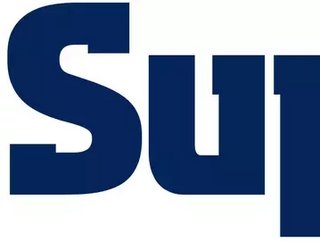 By John Judge, Managing Director, Judge 3D The biggest problem currently facing intermodal transport in the UK is that we have a situation where too of...
By John Judge, Managing Director, Judge 3D
The biggest problem currently facing intermodal transport in the UK is that we have a situation where too often the transport bodies work in isolation from each other and do not address the overall needs of the customer and their total journey.
There is no regulatory or governing body overseeing intermodal transport and leading on what is best for UK Plc, so the transport system is fractured to the point where we do not have a system, but instead consist of various transport systems - from pedestrian, to cycling, to vehicles, to railways and airports - all working independently alongside each other. 
The London Olympics was a perfect example of what can be achieved when the transport bodies share a common goal. Logistically, organisers had to cater to the transport needs of athletes and spectators arriving in the country from all over the world, the vast numbers of domestic spectators travelling internally to various Olympic sites, whilst minimising the impact on the flow of London commuter traffic going in and out of town.
Yet it all ran smoothly, and much like the rest of the games the intermodal transport solution put in place was an overwhelming success. Why? Because the various transport bodies worked together based upon the anticipated end-to-end total journey from local to long distance travellers.
Much has been said about Olympic legacy, but the template used to create the intermodal transport system is an equally valid part of that legacy and is something towns and cities can adopt and modify to suit.
I do a lot of travelling that takes in all forms of transport, and on my travels I usually end up dreaming of a world where I could drive to the edge of town and board something comfortable that would whiz up into the air and deliver me safely to my destination. It'd be a journey where I wouldn't have to listen to other people's music blaring out their headphones, or be subjected to someone talking loudly into their mobile phone, because it would be my own space. There would be no delays, no waiting in queues, no unexpected danger or accidents, none of that. It would just be straightforward and pleasant.
Whilst I wait for that dream to become reality, I, like so many other people, have to deal on a day-to-day basis with an existing transport system that is lacking and forces my behaviour rather than giving me good options.
For instance, I travel to work most days from my home in Cambridgeshire to London, and I would like to drive that journey, as in theory it is more convenient than rail and presents better value - the £5,000 it costs to make that journey on a train each year, not to mention the £1,500 parking costs, which many cannot avoid.
I would sooner fund a car and have the flexibility for other journeys in my leisure time. Yet the roads, especially those in and out of London, are too full, unpredictable and fraught with grief. As a transport customer trying to reach work or home I am forced for all the wrong reasons to use rail.      
With modest investment intermodal transport in the UK could be the norm, opening up new opportunities for people of limited transport means and making it easier, safer and more comfortable for regular transport users like myself. 
We have the technology to make all this real, to bring all forms of transport together to make a coherent and efficient whole, yet without the benefit of a joined up single vision, procurement on many current and recently completed transport projects is always going to let down by incomplete information about the true nature of our full journeys. We have a palpable void in our transport system. No one is connecting the dots and thinking about the customer. Instead, customers are mostly just processed.
Transport should exist to get us doing more, to enable more trade, and enable us to take part in more leisure, and the whole experience should be smooth and hassle free. 
The way we plan and buy intermodal transport is key to delivering this. However, unless we take inspiration from what was achieved in London with the Olympics and tackle future projects with the same approach and vision, the void that haunts UK transport - that queasy feeling of incompleteness, of missed opportunity and that our journeys are sometimes a necessary evil we customers have to comply with and tolerate rather than look forward to and enjoy – means we will never achieve our potential as a nation.