Verizon announces supply chain tablet apps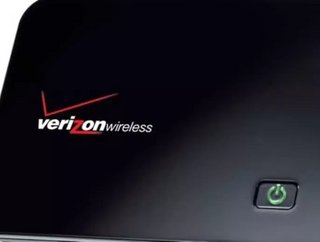 At yesterdays Fleet & Asset Management USA 2011 conference, sponsored by Telematics Update, Verizon Wireless and Pedigree Technologies announced th...
At yesterday's Fleet & Asset Management USA 2011 conference, sponsored by Telematics Update, Verizon Wireless and Pedigree Technologies announced that the companies will offer OneViewPOV, a suite of tablet applications for Fleet and Field Service Management on the Verizon Wireless network.
OneViewPOV helps companies meet regulatory compliance requirements for the Federal Motor Carrier Safety Administration's new Compliance, Safety, Accountability (CSA) program.
Mobile workers can now have a single device in their vehicles for tracking, routing and logging driver hours of service, as well as utilization in the field. The OneViewPOV is ideal for transportation and logistics organizations in oil and gas, construction, production agriculture and other field service industries.
As a newly launched Verizon Wireless Business Solution Alliance, the working relationship between Pedigree and Verizon Wireless is focused on providing mobile computing, M2M communications and cloud applications that make the mobile enterprise more productive and profitable.
Capitalizing on these powerful technology trends can substantially reduce the start-up costs for companies of all sizes looking to optimize their service chain.
The POV applications extend OneView's powerful tools for managing transportation, logistics and field services for the mobile workforce. By packaging these applications with a broad range of tablet configurations and the reliability of Verizon Wireless' networks, users now have a reliable, cost-effective way for to increase the productivity of people in the field while simultaneously providing the organization with a comprehensive view of the mobile enterprise in the cloud.
"The Androidtablet is a game changer – not just in transportation, but for the whole M2M industry," said Alex Warner, chief executive officer, Pedigree Technologies. "Companies are tired of having to run their operations with individual software solutions and expensive, proprietary hardware. Our business value proposition is to streamline the process and move everything to Verizon Wireless' 3G and 4G LTE networks."
SEE OTHER TOP STORIES IN THE SUPPLY CHAIN DIGITAL CONTENT NETWORK
Supply chain execution goes mobile
AEB International talks logistics tracking and tracing technology
November's issue of Supply Chain Digital is here!
Other relevant applications help with real-time status and alarms for asset location, machine health diagnostics and tank inventories using M2M communications. The return on investment starts immediately through helping companies to reduce operating costs by using real-time data from equipment and inventory to optimize and prioritize service delivery.
"In fleet management, the speed to make decisions is a catalyst for companies to save money and resources – and when it is being executed over a reliable network, then the workflow and results are exponentially realized," said Michael Toto, director, enterprise and government partnerships, Verizon Wireless. "Pedigree Technologies' OneViewPOV solution encompasses all the key nuances a business needs to streamline their workflow and smartly deploy their services to their customers."
"This is really about making our customers more productive and profitable by implementing – what we refer to as Condition-based Service Management – and closing the service loop for mobile workers who could be driving a truck, filling a fuel tank or changing filters on an HVAC system," said Ian McPherson, vice president of marketing and product management, Pedigree Technologies.
November's issue of Supply Chain Digital is here!
Edited by Kevin Scarpati