Vaccinating the globe demands global coordination
By ASCM CEO Abe Eshkenazi, CSCP, CPA, CAE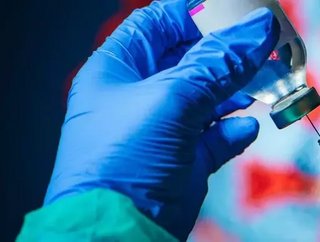 The COVID-19 vaccination effort requires global thinking from supply chain professionals who are experts at tackling the challenges facing this global t...
Supply chains are weathering the extreme strain of a pandemic, geopolitical shifts, climate change and more. Now, the vaccination effort has them in the spotlight once again.
The greatest vaccination effort in history relies on successful delivery of billions of vaccines to myriad distribution sites while shoring up the supply of shots, masks, personal protective equipment, syringes, vials, dry ice and other cooling equipment to transport millions of doses. For the undertaking to succeed, supply chain professionals must be in the room. 
Operation Warp Speed was an extraordinary accomplishment, but we didn't spend the same amount of time and effort addressing last-mile concerns. Vaccinating the world begins with the complete integration of factory workers, ultracold freezers, data scientists, truck drivers, pilots, dry ice, and healthcare workers all converging simultaneously at thousands of locations. It's time for the experts to identify the demand; pinpoint the manufacturing capacity and asset management efficiency; ensure effective material flow, as well as information flow among stakeholders; and communicate what will be required for effective distribution. This is what supply chain professionals do each and every day.
"The only way to counteract a global pandemic is with a global response"
At the same time, we all must realise that the challenges associated with COVID-19 and getting people vaccinated are not unique to any particular area; they are pervasive problems to be solved. Therefore, we need to have broader conversations with those representing both public and private enterprises about consistency and accessibility in regions and populations that have been traditionally underserved. These people are facing significant challenges. And it's in our own best interest to help them overcome them and get the world vaccinated. The only way to counteract a global pandemic is with a global response. 
Supply chain professionals also have the expertise to put together a fact-based, data-driven plan — and execute it. The strategy requires unparalleled visibility and data transparency among all trading partners relative to capabilities and capacities. Information-sharing and global data standardisation will enable the shift from putting out fires to predicting them. Meanwhile, enhanced visibility can be achieved by taking a more proactive approach to digital supply chain and fully integrated, end-to-end networks. 
There also must be clear and actionable data about COVID testing capacity and vaccination delivery. We currently have an acute problem of hospitals being overwhelmed, and it's only going to get worse as we race against emerging virus strains. Supply chain professionals can explore alternate vaccination sites while ensuring higher throughput. They can design the necessary processes and identify locations that will be able to deliver, whether that's clinics, pharmacies, convention centers, stadiums or something else altogether. 
Lessons learned from the supply chain disruptions of 2020 must now be absorbed and applied to the vaccine distribution effort. Unfortunately, we're not there yet. But when we work together, we can address critical global challenges, achieve brighter futures and create a better world through supply chain.
 Abe Eshkenazi is CEO of the Association for Supply Chain Management (ASCM), the world's largest non-profit association for supply chain