US veterans health supply chain comes under fire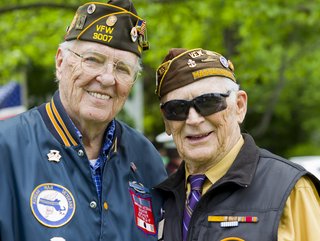 Supply chain management system for multi-billion dollar US military veterans health programme blasted for being old, slow and ineffective
A multi-billion dollar supply chain management programme for US veterans has come under pressure to end, following claims it is out of date and poorly run.

The US government's Department of Veterans Affairs (VA) oversees benefits and healthcare for military veterans. One of its subdivisions, the Veterans Health Administration, is America's largest integrated healthcare system, serving 9 million enrolled veterans a year.
Key stakeholders at the VA asked US Veteran Affairs Secretary, Denis McDonough, to halt implementation of the programme after delivering a withering verdict on its impact to date. Latest reports suggest the request has now been accepted.
Deployment of the Defense Medical Logistics Standard Support (DMLSS) system began in 2019, as part of a 15-year roll out across all veteran health facilities, despite the tool being more than two decades old at the time.
US vets health system 'failed supply chain'
A letter to McDonough from the chairman and ranking members of the House and Senate Veterans Affairs Committees claimed the system not only failed to deliver improvement to supply chain management at its pilot site, near Chicago, Illinois, but did not even meet basic needs.
The letter said: "Evidence now indicates DMLSS is incapable of meeting the majority of VA's supply chain management requirements." It added that in the committees' view, "DMLSS would be more expensive than other, potentially more capable systems".
The letter followed a report from last November by the VA's Office of Inspector General (OIG), which found "the DMLSS system did not meet 44% of the high-priority business requirements identified by staff as essential to successful operations".
The letter also stated concerns about the "serious cost considerations" of the project, as full deployment of the system was estimated at $2.2bn over 15 years, yet the $176m spent to date was made without a "real assessment" of its ROI and without any value created.
The letter demands not only that DMLSS is replaced, but that Congress is consulted before decisions are made regarding a new system.
Scrap system 'for logistics boost'
In response, US news sources reported that VA chief information officer and assistant secretary for information and technology Kurt DelBene will ensure the agency explores "other options".
DelBene has only been in position for one month, but during a House Committee on Veterans' Affairs hearing he said he was "excited" about improving the delivery of services to veterans.
By examining DMLSS, DelBene said the VA had an opportunity "to be state-of-the-art in terms of how we manage our supply chain".
He added: "A lot of discussion has happened within the VA on this question of what our supply chain strategy should be, and what role DMLSS plays in that. We're also looking at other commercial solutions that might be available, and we want to make sure that we make the right choice there, because it is such a critical decision."
While the OIG had criticised the project's lack of measures and internal programme controls or oversight, it also noted the VA Logistics Redesign programme office, which oversees the DMLSS implementation, has had six separate programme managers in the past two years.