Is the U.S. postal service still a major player in shipping?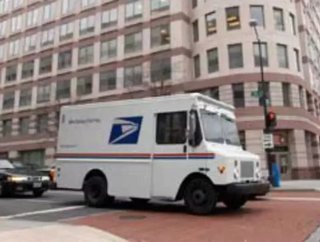 By Angie Mansfield There's been speculation in the past few years that the U.S. Postal Service (USPS), a more than 200-year-old institution, will b...
By Angie Mansfield
There's been speculation in the past few years that the U.S. Postal Service (USPS), a more than 200-year-old institution, will be closing its doors any day now.
And it's true that the Service has faltered a bit, having to compete with the likes of UPS, FedEx, and online communication.
But while it's tempting to speculate on the Postal Service's demise after another rate hike or news of possible cancelled Saturday deliveries, all signs actually point to your postman or woman keeping their job for the foreseeable future.
Healthy numbers
Mail (of the paper kind) is still big business. In 2012, the USPS posted revenues of $65 billion, with 160 billion mail pieces processed. Despite talks of cutbacks and financial ruin, the USPS still handles 40 percent of the world's mail volume, and still employed 522,144 employees as of January 2013.
According to a Mailing Industry Job Study conducted in March, 2011, the postal industry provides more than eight million jobs and $1 trillion in total revenue.
Email, texting, and social media may be all but ubiquitous these days, but traditional mail service is still going strong.
Unique service
The USPS makes regular deliveries to remote islands and secluded areas; places that wouldn't be worth it to private mailing businesses.
And in rural or low-income areas where high-speed broadband isn't widely available, the Postal Service is still a much-needed form of communication.
Further, companies that would normally be competitors for the Postal Service frequently partner with it to help get their mail volume delivered on time.
In 2011, FedEx used the USPS to deliver more than 30 percent of its ground shipments.
UPS, DHL, FedEx, and other shipping companies simply don't have the domestic infrastructure the USPS has, making it vital to all of them that the service stays in business.
Politics affecting financial health
Many of the financial difficulties experienced by the USPS in recent years have had much more to do with politics than with a business model.
For example, in 2006, Congress informed the Postal Service that it would now be required to pre-fund its future retirees' health benefits, at a cost of more than $5 billion a year. This requirement was not placed on any other government agency, and has been a major contributing factor to the USPS's financial struggles for the past few years.
Another problem is that 80 percent of post offices lose money. The USPS could cut its losses by closing low-performing offices deep in rural areas. But legislators, unwilling to field angry phone calls from constituents wondering why their local post office closed, won't allow the cuts.
Even with those challenges, the USPS isn't going anywhere just yet. In fact, amid news that the Postal Service was restructuring after its years of losses, FedEx won a new seven-year, $10.5 billion contract with them to carry mail between U.S. airports.
With a huge volume of mail still traveling every day, and other shipping companies paying the USPS to handle some of their volume, it's a safe bet that the US's local postal carrier will still be paying daily visits for years to come.
About the Author: Angie Mansfield is a freelance blogger and copywriter covering a range of topics for small business owners and consumers, including physician reviews.

Image Copyright (C): USPS image gallery