US in need of more strategic inland ports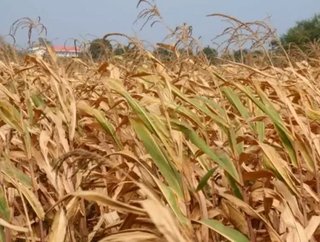 Follow @WDMEllaCopeland A growth exports to countries such as China has put a spotlight on the need for strategically placed inland ports across the U...
A growth exports to countries such as China has put a spotlight on the need for strategically placed inland ports across the United States.
US financial and professional services firm Jones Lang LaSalle has released a new white paper exploring supply chain dynamics and highlighting the need for more inland ports. Traditionally focusing on moving and handling imports, an increase in exports is meaning that more inland ports are facilitating the movement of goods outside the US.
According to the report, there are three main drivers of inland port demand:
Exports riding high – shipments to emerging markets continue to rise; U.S. agricultural products are in high demand from China
Rising fuel costs driving rail and intermodal – inland ports offer cost-effective intermodal access and are critical components in the rapid movement of goods to and from seaports
Growth in global containerised shipping – Savvy shippers make use of import containers arriving at inland ports to export goods back overseas
"Inland ports are becoming a critical part of the nation's import/export cycle and the country's competitive position on the world stage," said John Carver, Head of Jones Lang LaSalle Ports Airports and Global Infrastructure (PAGI) group. Inland ports are hubs designed to move international shipments more effectively between maritime ports and locations throughout the U.S. interior. They are connected by dedicated rail lines to one or more seaports. 
SEE RECENT STORIES FROM THE WDM CONTENT NETWORK:
"Shippers are using inland ports to move their goods to market as efficiently as possible, and with fuel costs rising, they provide intermodal and rail options to bypass expensive and costly trucking methods," said Carver. "Given the rise in containerized shipping methods, inland port shippers are also re-using overseas containers after they are emptied, as another method of supply chain optimization."
One of the fastest growing exports in the US is raw agricultural produce such as what, soybeans, corn and hay, according to report. Producers and suppliers need an effective supply chain infrastructure to manage the growth in export volume, both in the immediate future and long-term.
The new inland ports

Critical to the success of the new inland port is their connectivity to rail and seaports and being able to provide manufacturers with smooth and quick intermodal trans-loading. Their location is vital. Many of the country's inland ports are located in the Midwest, including Chicago, Memphis, St. Louis and Kansas City. There are a number of new locations under development such as the 4,000-acre Florida Inland Port in St. Lucie, FL., and the 580-acre Inland Port Arizona in Casa Grande, AZ., which will become the first inland port to serve the ports of Los Angeles and Long Beach.
"There are multiple real estate prospects as the logistics industry and exporters focus on hubs with immediate proximity to empty import containers, and to distribution hubs for shipment by rail to deep-water ports," said Rohan àBeckett, Vice President, PAGI. "The trend toward establishing and expanding inland ports will continue, and there are major opportunities for private-sector development and investment to support the country's growing export trade."