UPS transport Valentine's gifts with love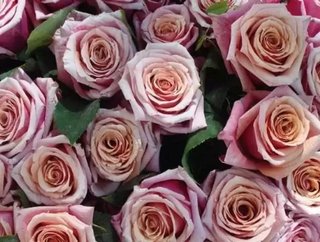 Follow @Ella_Copeland Forget Cupid. The modern Valentine's Day depends on a global logistics network and advanced technology to get flowers, lobste...
Forget Cupid. The modern Valentine's Day depends on a global logistics network and advanced technology to get flowers, lobsters, sweets and other gifts to businesses and consumers around the world, all by February 14th.
Freight companies like UPS go into a higher gear in the run up to Valentine's, transporting an estimated 95 million (3000 tonnes) flowers from Latin America, adding about 130 flight segments to accommodate the surge in deliveries.
A global celebration, Valentine's Day is the first significant retail and e-commerce event of the calendar year. According to a survey from the National Retail Federation, U.S. consumers are expected to spend $18.6 billion dollars in 2013. Outside of UPS's traditional holiday 'peak season', Valentine's Day is one of the logistics company's heaviest single delivery days of the year.
Flowers are one of the most gifted items for Valentine's Day, traveling along the "cold chain", flying first on UPS temperature-controlled aircraft from locations in Latin America (primarily Ecuador and Colombia) to UPS's Miami air hub. More than 80% of all flower imports come through Miami, where UPS is the largest air cargo carrier.
There, the 3000 tons of flowers will move through UPS's 27,000 square-foot refrigerated warehouse, where the flowers will be inspected and sorted for travel to their ultimate destination. Flowers are highly perishable and must be transported quickly. UPS planners work closely with customers and government inspectors so that the entire journey - from farms in Latin America, through customs, to the importer in the U.S. - can be completed quickly, in as little as 24 hours.
For many, Valentine's would not be complete without a romantic dinner and some elegant sweets. That's why the UPS network also will move temperature-sensitive lobster dinners from companies like Maine-based Lobster Gram, and sweet treats from businesses like Fairytale Brownies. For businesses that ship perishables, UPS experts are available to provide guidance on packaging to help these special shipments arrive fresh and intact. Over the past decade, UPS has developed broad expertise in 'cold chain' and temperature-sensitive transportation and packaging.
"Valentine's Day is a significant retail and e-commerce event and for some of our customers, it can be their biggest day of the year," says David Sisco, Retail Marketing Director at UPS. "Valentine's Day brings together many of the expanded services UPS offers: global trade and customs clearance, temperature-sensitive solutions, express freight and shipping, and our focus on delivering the best experience for retailers and their customers."