UPS Telematics Helps Shave Fleet Fuel Costs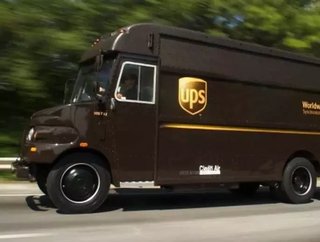 Before reading this feature, be sure to check this story and others in June's issue of our digital magazine. Trust us, it's way cooler! In a ti...
Before reading this feature, be sure to check this story and others in June's issue of our digital magazine. Trust us, it's way cooler!
In a time when it costs $1,000 or more to fill up a tractor-trailer, fleet managers are increasingly turning to sophisticated technology to slash energy consumption and emissions.
UPS is certainly no exception. The company has more than 100,000 vehicles on the road worldwide, with drivers logging about two billion miles per year.  Needless to say, UPS focuses a lot of attention and technology on how to reduce fuel consumption and the accompanying environmental impact.
The company already has rolled out sophisticated route-planning software in its U.S. small package delivery operation that – by doing things like reducing left turns – shaves approximately 29 million miles off UPS delivery routes each year.  That saves 3.3 million gallons of fuel, and reduces emissions by more than 31,000 metric tons of CO2.
UPS's latest initiative combines telematics technology with advanced algorithms and proprietary firmware to analyze a stream of data collected from sensors placed on the company's famous brown delivery trucks. Telematics itself isn't new. The term basically refers to gathering and analyzing data.  What is new is the proprietary firmware and sophisticated algorithms UPS has developed to analyze the rich stream of data captured by sensors on its delivery trucks.  UPS is an industry leader in harnessing the data and using it to make real improvements to efficiency and customer service, safety, and energy consumption and emissions.
Thus far, the telematics initiative has helped reduce energy consumption and environmental impact in a number of ways, including:
Reducing idle time
Pinpointing opportunities for coaching drivers on ways to optimize fuel economy
Optimizing dispatch planning and driver routine to reduce overall driver miles
Improving maintenance and optimizing vehicle performance
Tire monitoring
Increasing useful life of parts, and decreasing the disposal of parts
Here's how it works. Using a 900 MHz radio, the data is uploaded when a driver returns to his package center at the end of his day, then sent to one of UPS's data centers.  The information is helping UPS improve efficiency and customer service, slash energy consumption and emissions, and make its drivers safer on the roads.
In essence, the telematics initiative allows UPS to draw a picture of the driver's – and the truck's – day.  It captures data on more than 200 vehicle-related elements, everything from speed, RPMs and oil pressure to seatbelt use, the number of times the truck is placed in reverse and the amount of time spent idling.
By the end of 2010, UPS had deployed telematics on 22,000 vehicles in the United States and Canada. By the end of this year, another 10,000 vehicles will be equipped with the technology. The results have been staggering. Telematics helps reduce the amount of time spent idling by 15 minutes per driver per day.  That equates to 25 gallons of fuel per driver per year. When fully deployed in the small package fleet in the U.S. alone, the reduction of idle time by 15 minutes per day per driver will save 1.4 million gallons of fuel per year.
The technology is also providing other cost savings by enabling UPS to move from a scheduled, preventive-maintenance paradigm to a conditions-based paradigm. Prior to deploying telematics, UPS would replace a starter approximately every two years, whether a vehicle did 150 stops per day or 30 stops per day.  With telematics information, UPS mechanics evaluate changing a starter when a sensor determines the starter is operating outside normal parameters. The mechanic will then perform an electrical service check to properly diagnosis the issue and make proper maintenance decisions, thus replacing components based on their condition.
This initiative is just the latest example of UPS's use of sophisticated technology to slash energy consumption and emissions. The company began deploying alternative fuel vehicles in the 1930s with a fleet of electric trucks, and today UPS operates the industry's largest private fleet of alternative fuel vehicles with more than 1,900.
So what are the next steps?  UPS will continue to deploy telematics in North America in its small package fleet. The company is also evaluating an implementation in its European small package operation, as well as at UPS Freight, the company's TL and LTL arm.
Mike Hance is a manager in the Automotive Group at UPS, the world's largest package delivery company and a leading global supplier of transportation and logistics solutions.