UPS beats expectations across the board in Q1 earnings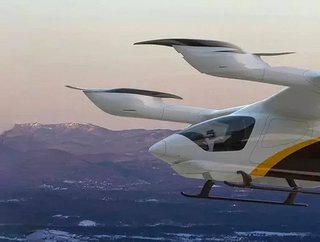 CEO Carol Tomé also confirms major digitisation investment in supply chain division, which posted record revenues...
A commitment to "delivering what matters" during the first quarter of 2021 has lifted consolidated revenue at UPS by 27% compared with the same period last year, rising to $22.9bn. 
On the back of growth across all segments the business posted group operating profit of $2.8bn, a 158% increase. In its domestic US market, revenue increased by 22.3% to just over $14bn, with an operating profit of 9.7% ($1.36bn). 
UPS' Supply Chain and Freight segment performed particularly well, posting record quarterly revenue of $4.29bn, an increase of more than a third (34.4%). Operating profit for the divison reached $321m, or 7.5%. UPS confirmed its divestment of UPS Freight to TFI remains on track and is expected to complete "by the end of this month". 
Chief executive Carol Tomé, who was appointed amid the pandemic's first wave in 2020, was emphatic that UPS' role in the vaccination effort and strategic support of SMEs were behind the uplift. 
"I want to thank all UPSers for delivering what matters, including COVID-19 vaccines," she said. "During the quarter, we continued to execute our strategy under the better not bigger framework, which enabled us to win the best opportunities in the market and drove record financial results." 
CEO Tomé: investment in supply chain digitisation continues
In a conference call with investors and media, Tomé said UPS has ambitions to "provide the best digital experience powered by our smart global logistics network". Using SaaS to simplify the billing system for customers is one example of the ways in which the business is already investing in sweeping changes to reach that goal, Tomé said. 
"Another is the digitisation that's occurring within our Supply Chain and Freight segment. We are moving from telephone based quotes to online quoting. This new digital experience is driving simplification across the entire value chain."
Pressed to offer specifics, the chief executive said further investments in capabilities, rather than just CapEx, would be revealed in greater detail at this year's investor conference in June. 
UPS did not issue a revenue guidance, citing the prevailing uncertainty and volatility in the marketplace. 
Pictured: UPS-branded eVTOLs are expected to join the fleet in 2024 / UPS