Unite recommends deal to avert DHL strike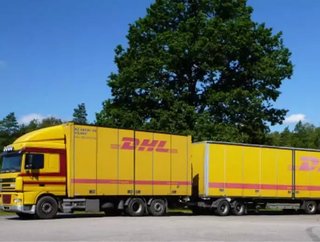 Follow @joelalevywriter Supply workers forJaguar Land Rover(JLR) are set to vote on a pay deal which could end further disruption at the vehicle manufa...
Supply workers for Jaguar Land Rover (JLR) are set to vote on a pay deal which could end further disruption at the vehicle manufacturer's UK plants, following a walk-out last week.

UK Union Unite is recommending that its members accept a settlement proposed by management to end the dispute with DHL and other agencies providing services to Jaguar Land Rover (JLR), in a move that is hoped will avoid strikes and industrial action.
Unite's backing of the deal for agencies including DHL Supply Chain greatly reduces the chance of action. The union's executive officer Tony Woodley called the settlement "significant", and welcomed that it would provide equal pay for the DHL workers.
"After a year of tough negotiations, we now have a settlement Unite can recommend to its members," he said.
"This is a significant deal which finally gives equality of pay across the board to thousands of people who have been working for four companies providing services to JLR. It also means over 600 agency workers will be made permanent with DHL."
Last week, DHL employees staged a 30-minute walk-out as a result of a stalling in progress on pay negotiations.

JLR said it had contingencies in place to ensure the strike did not impact production, but nonetheless welcomed Unite's backing, and the probability of a resolution.
DHL employees, who work alongside the JLR workers, are seeking pay parity with those employed by the Indian-owned Tata Motors group.

DHL acts as JLR's logistics partner and its staff manage stock at various Jaguar warehouses .

Unite is understood to want a 12.8 percent rise for the 1,800 DHL employees working directly at the JLR plants plus 20.6 percent for the drivers delivering the parts.