Union Pacific railroad faces $388M in drug fines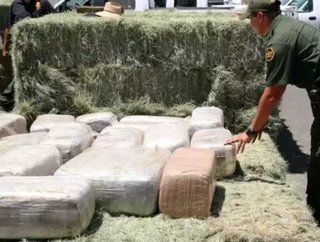 What you dont know cant hurt you. Or can it? According to Union Pacific, the largest rail operator along the U.S.-Mexico border, the company had no kno...
What you don't know can't hurt you. Or can it?
According to Union Pacific, the largest rail operator along the U.S.-Mexico border, the company had no knowledge of criminals stashing illegal drugs in Mexico on trains on their way to the United States, and is refusing to pay federal fines totaling $388 million.
Huge amounts of marijuana and cocaine have been found on Union Pacific freight rail cars entering the United State from Mexico, something the federal government is holding Union Pacific responsible for.
Union Pacific owns 26 percent of Ferromex, the Mexican rail operator that was responsible for controlling trains in Mexico. But Union Pacific refuses to send employees into Mexico to help control drug trafficking at a time of instability within the country.
According to Union Pacific, the railroad should not be expected to "send unarmed personnel into Mexico to battle drug cartels that maliciously murder and wage a war against the Mexican military."
SEE OTHER TOP FREIGHT RAIL STORIES ON THE SUPPLY CHAIN DIGITAL CONTENT NETWORK
China high-speed rail slows down
U.S. road and freight rail breaks all-time record
Long-term outlook for freight rail appears bright
Check out May's issue of Supply Chain Digital!
Union Pacific vice president Bob Grimaila said the freight rail company spends $3.6 million per year on its own police officers. Union Pacific also said that the company has spent $72.5 million on supporting federal efforts at the border, which includes the construction of observation towers and the training of federal agents.
The efforts by Union Pacific have seen some modest results. In March, Mexican Army officials said that they were able to seize 1,350 tons of marijuana on trains bound for El Paso, Texas, with the help of Union Pacific information.
Recently, the federal government and Union Pacific signed an agreement that released 10 seized freight rail cars to Union Pacific in exchange for $40,000 and the promise of further negotiations.