Ukraine war sees Europe seeking sunflower oil alternatives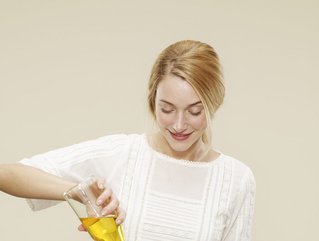 Russian invasion sees sunflower oil supplies dry up, leaving European supermarkets to impose rationing, and markets scrambling to source alternative oils
Supermarkets across Europe are working with suppliers to maintain supplies of cooking oil as war in Ukraine sees sunflower oil production levels plummet.
Russia and Ukraine are responsible for 70-80% of global sunflower oil production, which has gone up in price by 1,000% since Russian Premier Vladimir Putin began waging war on Ukraine nearly two months ago. The wholesale cost of sunflower oil has risen by around 1,000% since the invasion.
UK retail research firm Assosia found that a one-litre bottle of own-brand sunflower oil had increased in price by more than 10% since January 2022.
UK supermarkets rationing sunflower oil
In some European countries, sunflower oil is already being rationed by supermarkets. In the UK, restrictions have been placed on the number of bottles consumers can buy, amid concerns about panic buying.
Richard Walker, MD of UK supermarket Iceland, told the BBC that sunflower oil sales were being rationed to one bottle per customer.
Another UK supermarket, Tesco, says customers are limited to three bottles of cooking oil, while rivals Waitrose and Morrisons have limited shoppers to two items each.
Tom Holder, a spokesperson for the British Retail Consortium, told the BBC restrictions were a temporary measure "to ensure availability for everyone".
FEDIOL - the EU vegetable oil industry association - has asked the European Commission (EC) for flexibility on its strict vegetable oil food labelling requirements, to help the market quickly source alternatives to sunflower oil, such as palm oil.
However, the Roundtable on Sustainable Palm Oil (RSPO) has warned that it is "crucial" that palm oil production remains ethical, as companies race to find alternatives to sunflower oil. The RSPO was established in 2004 to promote sustainable palm oil products through global standards and governance.
There has also been a huge rise in demand for rapeseed oil, which has seen prices rise, even though supplies of rapeseed are secure. The price of rapeseed oil is now around £2,000 per 1,000 litres, up from around £300 in December.