All of Ukraine's commercial ports closed by military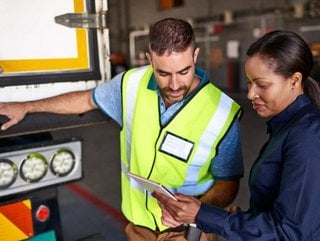 Putin invasion sees all Ukraine ports closed; GXO Clipper deal 'shows logistics now about advantage not cost'' Port of LA has best ever month on record
Ukraine military close country's ports
Ukraine's military has halted operations at all of the nation's ports, following the invasion of Russian forces. An advisor to Ukraine President Volodymyr Zelensky's Chief of Staff made the decision, Reuters reported. Ports closed include Yevpatoriya, lgorod-Dnestrovsky, Berdyansk, Genichesk, Izmail, Kerch, Mariupol, and Yuzhny.
The impact of the Russian invasion on Ukraine's port trade follows a ten-fold decrease in port volume over the past eight years, ever since Russian-backed separatists first began waging war in the country's Black Sea region, which has severely disrupted transport links.
GXO's Clipper deal 'logistics e-tail leverage'
GXO Logistics' announced deal to buy UK logistics firm, Clipper, for £940m, shows that logistics is no longer a cost centre but an area of competitive advantage, an industry expert says.
GXO is an American global contract logistics company that manages outsourced supply chains and warehousing.
Clipper provides logistics for a range of UK retail and fashion customers, including John Lewis and Asda. It was founded in 1992 in the UK by Steve Parkin with a single van, and now employs 10,000 people across 55 sites in the UK and Europe, and has 11.8 million sq ft of warehousing space.
Logistics 'now about advantage, not cost'
Dave Howorth, Executive Director at supply chain and logistics consultancy Scala said the deal shows how logistics has gone from "a cost centre to an area of competitive advantage".
"GXO's move highlights a quick way to leverage the growing boom in online retailing and all that this involves, which is an area is where the major third-party logistics providers want to be," Howorth told CIPS Supply Management.
He added: "It could lead to a future hardening of rates and costs, with a shortage of warehouse space, increased labour costs, and tightening of transport capacity notable contributors to this."
GXO described the deal as "a compelling strategic combination that significantly increases opportunities for both businesses in the high-growth e-commerce and e-fulfilment areas".=
Port of LA has busiest month in its history
The Port of Los Angeles handled 865,595 TEU in January 2022, a 3.6 per cent increase over the same period in 2021. It was the busiest January in the port's 115-year history, and a new milestone for a Western Hemisphere port.
Loaded imports reached 427,208 TEU, a fall of 2.4% compared to January 2021, while loaded exports came in at 100,185 TEU, a 16% decrease year-on-year.
Empty containers climbed to 338,202 TEU, an increase of 21.4% compared to last year, driven by heavy consumer demand in Asia.
TEU stands for twenty-foot equivalent unit, which is a unit of cargo capacity based on the average size of shipping containers.