UK Shortages: DHL Launches Funded Driver Training Programme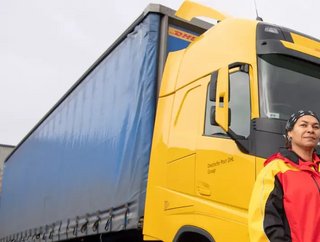 DHL Supply Chain's Driving Ambition initiative will fund retraining and aims to tackle UK's driver shortage, with backing from partners and ministers
DHL Supply Chain has announced a new funding programme to help tackle the drastic shortage of drivers in the UK.
The Driving Ambition initiative will fund training for 1,000 candidates in 2022, offering up to £3,000 for applicants to become qualified LGV drivers and obtain either a Category C licence (Class 2) to drive rigid trucks, or licences C and E (Class 1) to drive artics.
"The supply chain industry is facing a huge shortage of drivers," said Ian Clough, MD Transport at DHL Supply Chain UK. "One of the most important steps we can take to solve this for the long-term starts at grass roots by encouraging and enabling people to pursue a career in logistics. By investing in someone's future, and offering them the opportunity to be trained and ultimately become a qualified LGV driver, we're hoping to attract as broad an audience as possible. 
As well as helping to plug a growing gap in the labour market, DHL says it wants to use the programme to promote greater diversity in logistics and encourage a 'wider pool of diverse candidates' to consider driving as a career path.
"New recruits will be welcomed into the wonderfully diverse DHL family and we're very much encouraging applications from people of all ages and backgrounds, as well as those underrepresented in the industry, such as women and the ex-military," Clough added. 
Driving Ambition Backed by Partners and Ministers 
The scheme has been backed by DHL Supply Chain partners, including UK retailer Marks & Spencer, which will promote the opportunity to retrain with its colleagues and partners. 
Driving Ambition has also received the backing of Roads Minister Baroness Vere, who called it "a fantastic initiative". 
"I fully support DHL as they encourage UK workers to kick-start a rewarding and lucrative career in our vitally important road haulage industry," she said. "We will continue to do all we can to help industry leaders boost driver recruitment numbers, improve job opportunities right across the country, and address the problems caused by this global issue."
DHL Supply Chain piloted the programme internally, with 250 people completing their training to date. 
UK Government Establishes Supply Chain Task Force
Efforts to repopulate the pool of qualified HGV and LGV drivers after a downturn in the labour market, in part due to Brexit and wider market forces, will also be tackled by a new UK government task force. Headed by former Tesco boss Sir David Lewis, a new Supply Chain Advisory Group and an Industry Taskforce have been established to tackle short and long-term supply chain issues in the UK. 
Prime Minister Boris Johnson said: "There are currently global supply issues which we are working with industry to mitigate and Dave brings a wealth of experience which will help us continue to protect our businesses and supply chains."