UK association: Illegal stowaways threaten future of cross channel freight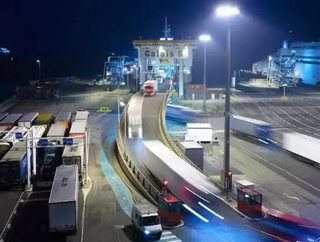 Follow @SamJermy and @SupplyChainD on Twitter. The trade association that represents companies responsible for handling much of the UKs visible trade...
Follow @SamJermy and @SupplyChainD on Twitter.
The trade association that represents companies responsible for handling much of the UK's visible trade is warning that a significant recent increase in would-be illegal immigrants attempting to stowaway on trucks passing through the Calais Eurotunnel terminal and ferry port is causing major problems and threatening the future of cross channel trailer services.
Robert Keen, Director General of the British International Freight Association (BIFA), said whilst the trade association's members tend to be truck hirers, rather than operators, they are reporting increasing difficulties being caused by the growing numbers of illegal immigrants attempting to board trucks heading for the UK.
He said: "Over the years, we have become accustomed to seeing chaotic pictures in the media, but the recent scenes are the worst we have ever witnessed. Our members' cross channel trailer services are being directly targeted by the migrants putting the security of drivers, vehicles and customers' loads at risk. This can cause long delays to the scheduled arrival times of trucks in our members' depots, jeopardise the delivery of freight for their customers and cause huge inefficiencies in their transport planning.
"Without action now from the authorities in France and the UK, I believe there is a good chance that if the situation continues, international transport sub-contractors will start to refuse to operate on the Continent-UK cross channel market, due to the personal and financial risks that they and their staff are now taking."
"With ever-increasing traffic between continental Europe and the UK, we are pressing the authorities to step up their protection of the routes across the Channel and fulfil their obligations to let trade move unhindered before serious damage is done to this strategic freight route."
BIFA has always encouraged its members to take strong measures to secure their vehicles from the start of their journey to the Calais area and urged their drivers to stay vigilant and accountable for their trucks and loads.
The association has welcomed the news that Eurotunnel has converted its existing terminal parking area into an extended pre check-in zone in order to provide increased security for approximately 150 additional trucks on site.
The trade association is also pleased that later this year, Eurotunnel will be opening extended terminal facilities and a new secure truck park, which should further reduce the ability of migrants to climb aboard vehicles.