Uber: Greenbriar Invests $500mn in International Logistics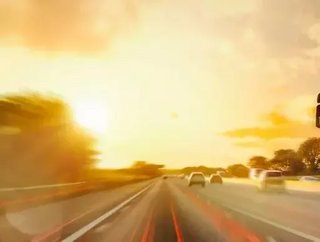 Uber Technologies, Inc. and Greenbriar Equity Group L.P announced that Uber Freight successfully raised US$500mn. The beginning of a new era of trucking...
Launched in 2017, Uber Freight, the logistics arm of Uber Technologies, is designed to mimic the popular ride-hailing app of the same creators, to provide both users and drives in the logistics industry to arrange transportation of goods and services as smoothly as possible. It's a new level of accessibility for a sometimes convoluted supply chain system, and it's no harder than booking a taxi via the application on any smart device or computer. 
Unfortunately, though, the applications creator, Uber, struggled throughout the COVID-19 pandemic and was forced first to downsize its firm, then remove its employees, before eventually making the strategic business move of selling a portion of its shares in the Freight industry. 
It's a revolutionary concept for self-employed freight hauliers, and it could well be the future go-to application for supply chain and logistics globally, in the coming years. As such, Uber Freight gained a US$500mn investment from New York-based Greenbriar Equity Group, on October 2nd, 2020. After committing to the Series A funding via equity investment, the firm has announced a valuation of US$3.3bn for Uber Freight, with the "new influx of capital included." 
"We are tremendously proud of what we have accomplished in a few short years. We have led the industry with technology, transforming dated and analogue processes to ensure that both shippers and carriers are equipped to succeed in a rapidly changing industry," said Lior Ron, Head of Uber Freight. "We are thrilled to be moving into the next chapter with Greenbriar by our side as a partner with deep expertise and a shared passion for simplifying logistics. We will continue to leverage Uber's leading marketplace technology, global reach, and cross-platform capabilities to accelerate our growth and continue to lead the industry forward."
The existing board of directors will move from Uber Freight to Greenbriar, and Uber Technologies will retain the majority shareholder position within the business. 
In a statement on Friday, Michael Weiss of Greenbriar Equity Group's announced that the trucking brokerage division and Greenbriar "make for an ideal partnership to accelerate Uber Freight's already significant pace of growth. We see the increasing rate of digital penetration in logistics as one of the key trends reshaping industrial and consumer supply chains." 
In an interview with LM, the CEO of Cambridge Capital, an investor in niche supply chain leaders, Benjamin Gordon, stated that "the Uber-Freight deal reflects the maturation of logistics technology." 
"Greenbriar has a 21-year history of investing in large, profitable companies in transportation, typically via buyouts," he said. "A year ago, it would have been unthinkable for a multi-billion-dollar private equity firm to commit US$500mn to an unprofitable technology startup. Today, the lines between venture capital and private equity have blurred. Large buyout firms like Greenbriar are the seeking high growth that can only come from technology-based companies. Uber Freight can deploy this capital to accelerate their growth and continue in its quest to transform truck brokerage."