In Transit: Cloud Technology and Docking Systems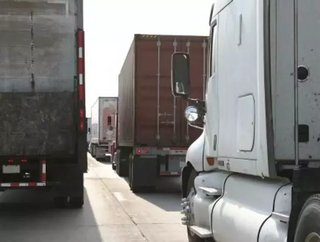 Be sure to check out this story in August's issue of Supply Chain Digital. Trust us, it's way cooler! As any facility operator or dock manager...
Be sure to check out this story in August's issue of Supply Chain Digital. Trust us, it's way cooler!
As any facility operator or dock manager can attest to, excessive detention times can have a significant and negative impact in the supply chain for distributors, manufacturers, warehouses and other sites that receive inbound shipments. Long wait times, deep backups of delivery vehicles and inefficient processes not only incite flared tempers and impact bottom lines, they can also negatively affect the environment. The longer it takes a vehicle to get in and out of a drop-off site, the greater the number of emissions released into the atmosphere from idling engines. 
Like most other industries, inbound facilities are quickly recognizing the value of green procedures that not only help the environment, but also increase their productivity and, ultimately, their overall profits. Cloud-based applications such as online dock-scheduling can play an important role in this process.
According to a Government Accountability Office (GAO) study, "More Could Be Done to Determine Impact of Excessive Loading and Unloading Wait Times on Hours of Service Violations." About 59 percent of interviewed drivers said they experienced detention time in the past two weeks, while over two-thirds stated they encountered it within the last month. Although respondents cited several factors contributing to this, one in particular stands out.
Forty-three percent listed limitations in facilities, such as insufficient loading and unloading equipment or staff that occur when facilities over-schedule their deliveries. Another contributing factor unearthed by the study was inefficient facility scheduling practices that may encourage drivers to line up hours before the facility opens.
These findings reveal the lack of a proven scheduling process at many facilities nationwide. The end-result is a backload of idling delivery vehicles, both waiting in line and at the docks.
As findings in the GAO report suggest, scheduling specific delivery times is an important factor in minimizing detention. However, even facilities with some type of delivery-scheduling process often fall short in efficiency, mainly due to their outdated and unproven methods. Booking delivery times over the phone or by e-mail requires a considerable amount of dispatcher or dock worker resources; depending on the number of daily or weekly deliveries, the facility may be unable to accurately assign a specific time to each driver and instead just assign delivery time-frames instead of specific times. This manner can be just as inefficient as not requiring any appointments at all.
Inbound facilities that implement an online dock-scheduling application can automate and streamline their delivery process almost instantaneously. Most of these systems allow drivers and carriers to book their own delivery times and docks online, without having to call them in or receive delivery information by fax or e-mail. Requiring appointments from carriers and drivers—and turning away those that don't—can help vehicles quickly dock, unload and depart much quicker. Additionally, automated e-mail and text message reminders sent prior to a scheduled delivery time can help reduce the number of late or missed deliveries.
Improving dock-scheduling processes benefits facilities, carriers and the environment. Online scheduling software helps accomplish this.
Written by Eric Richard of StormSource Software