Top three challenges for logistics in 2020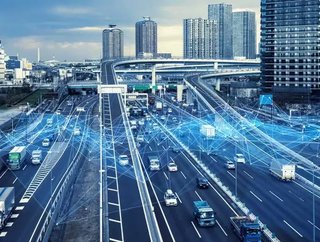 Supply Chain Digital takes a look at the top three logistics challenges DPDHL predicts for 2020. Sustainable and efficient transport Although the logi...
Supply Chain Digital takes a look at the top three logistics challenges DPDHL predicts for 2020. 
Sustainable and efficient transport
Although the logistics industry won't be able to achieve global targets by itself, it is important that the industry leads the way when it comes to sustainability. It is a topic that is never likely to go away, therefore the use of environmental transportation should be within every 2020 and beyond business plan, in order to not only be ahead but actively involved in finding solutions too.   
How is DPDHL staying ahead of sustainability?
Targets set to reduce all logistics related emissions to zero by 2050.

Piloting alternative drivetrains and fuels.
"Our sustainability goal is not just a vision, but a clear statement. In the future, we will give preference to transportation solutions that contribute to achieving our environmental goals," comments Uwe Brinks, CEO DHL Freight.
SEE ALSO:
Digitalisation = transparency 
Something that is still behind in the logistics industry is transparency. However, digitalisation can help improve this within logistics companies, which in turn can help improve sustainability. For example increased transparency when it comes to loading capacities can avoid empty or inefficient journeys.  
How is DPDHL using digitalisation?
Project launched called 'Terminal for the Future', which tests and implements solutions and technologies such as automated volume measurement, intelligent yard management and partially autonomous transfer vehicles.
"All these developments are based on a clear approach: we want to make life easier and more efficient for our customers and employees. Technology should support our employees in their everyday work, not replace them," says Brinks.
E-commerce and online trading
When it comes to disruptors, e-commerce and online trading is changing global trade massively, alongside customer behaviour. It all comes back to transparency, logistics needs to keep up with developments in order to meet customer expectations.
How is DPDHL combating this challenge for its 3PL customers?
Developing a freight online booking tool and freight marketplace Saloodo!. 

Developing an integrated connected supply chain solution for BMW, which enables BMW and its partners to manage potential problems along the supply chain and identify opportunities for optimisation. 
Although the year ahead may look challenging for logistics, it is important to see the opportunities to develop and improve as a result. 
For more information on all topics for Procurement, Supply Chain & Logistics - please take a look at the latest edition of Supply Chain Digital magazine.