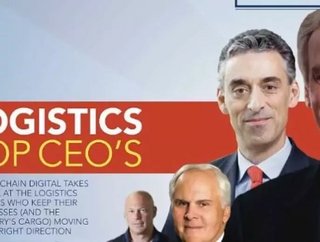 Written by Sharise Cruz Before you read this, check out the upper-right hand corner of this page to view this article in our digital reader. Trust us...
Written by Sharise Cruz
Before you read this, check out the upper-right hand corner of this page to view this article in our digital reader. Trust us, it's way cooler!
Frederick Smith, FedEx
SMITH DISCUSSES FEDEX'S ROLE IN ECONOMIC GROWTH
FedEx Founder and CEO Frederick Smith set his sights on the global logistics market decades ago. According to legend, Smith wrote a paper outlining what would later become the foundation of FedEx in an economics class at Yale, and the paper was graded with a C. The truth is actually a bit harsher.
In 2009, Smith told the San Francisco Chronicle that the paper actually earned him a grade lower than a C and that he was a generally poor student.
While he may not have been racking up stellar grades in college, during that time and in the subsequent years, Smith started to build top-notch relationships and accolades. He was George W. Bush's fraternity brother, flying partners with John Kerry and was awarded a Silver Star, Bronze Star and two Purple Hearts during his time as a Ground Officer in the U.S. Marine Corps.
In 1971, Smith proved that he had winning ideas in his head all along when he turned a $4 million inheritance and $91 million in venture capital into Federal Express, with the aim to develop the first integrated air-ground system. By 1973, the company was shipping small packages and documents to 25 cities with the aid of 14 Falcon 20 jets.
These days, FedEx is clearly one of the world's top logistics brands, and Smith's been at the helm for its entire run. (And he even passed up the chance to join his old buddy Bush's Cabinet as Defense Secretary. Twice.)
Smith lends his business acumen to several other industries as well—he's a co-owner of the Washington Redskins, Dream Image Productions and Alcon Films.
Scott Davis, UPS
Scott Davis surely understands that sometimes absence makes the heart grow fonder.
Davis first joined UPS in 1986, when the company acquired II Morrow, the technology company where he served as CEO.  From 1991 to 1998, Davis climbed the ranks at UPS, moving from treasury manager to financial reports and plans manager to accounting manager, but in late 1998 he wandered over to a Bermuda reinsurance company called Overseas Partners. Only two years rolled by before Davis rejoined UPS as the company's Vice President of Finance.
During his most recent tenure, Davis joined the UPS Management Committee, started serving as the director of Honeywell International, and served as UPS's Chief Financial Officer when the company instituted its eminent "no left turn" policy.
"Historically, we're a strong industrial engineering-driven company, and I think we've always been the most efficient operators of transportation fleets in the world," Davis said in an interview.
Davis's journey with UPS reached its apex when, in 2008, he became the company's Chairman and CEO.
Under his watch, UPS has improved fuel efficiency of air and ground fleet, run on the industry's largest alternative fuel fleet and increased its cargo capacity in Central and South America by 50 percent.
Davis is a member of the President's Export Council and he intends to continue focusing on UPS's role in U.S. exports. 
As Internet consumerism continues to boom, so will the logistics industry and UPS expects to fare particularly well, due to its reputation and service to over 200 countries.
Frank Appel, Deutsche Post DHL
APPEL DISCUSSES GLOBAL TRADE AND GROWTH POTENTIAL IN GERMANY WITH CNBC YOUR WORLD
DHL is the world's largest logistics group, so we would be remiss to not include the company's CEO, Frank Appel.
Appel is a chemist by trade—he holds a Master of Science in chemistry from the University of Munich and a PhD in Neurobiology—but he joined the Deutsche Post DHL group in 2000 as Managing Director of Corporate Development.
In 2008, Appel was appointed the company's CEO and made responsible for a huge network of corporate departments, including Corporate Communications, Global Customer Solutions, Corporate Public Policy and Sustainability, and DHL Solutions & Innovations. 
Appel has paid particularly close attention to DHL's role in environmental protection, disaster response and sustainable engagement.
"We are the largest logistics company and are one of the world's biggest employers. This is both an opportunity and a responsibility," Appel said in a press release. "This is the only way to become the first choice and to also achieve business transportation."
"Before I started Coyote, I had people come to me and say, 'American Backhaulers was the greatest company I've ever worked for,'" Silver told Inc.com. "We wanted to create that magic example."