Top Global Freight Forwarders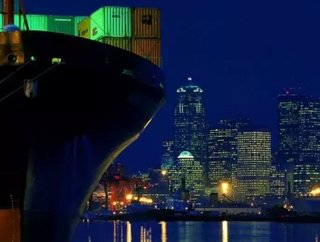 Where would the supply chain industry be without freight forwarders? Freight forwarders are, essentially, the travel agents of the supply chain. They h...
Where would the supply chain industry be without freight forwarders?  Freight forwarders are, essentially, the travel agents of the supply chain. They have the connections and organization to provide logistics to your company by way of planes, trains, automobiles and more.
The very best in the business can get your cargo from point A to point B (and on to points X, Y and Z, if required) with the greatest of ease, providing you and your business with the calm sense that everything will end up in its right place. We're confident that you'll be just as wowed as we are by what these freight forwarders have to offer.
Kuehne + Nagel
This German transportation and logistics company has come a long way since its founding in 1890. Kuehne + Nagel is currently the world's largest ocean freight operating carrier and has built the history and experience to form strong relationships and leverage with top carriers.  If you need cargo moved worldwide, especially in Europe, Kuehne + Nagel's network is a safe bet. The company's logistics prowess can provide guaranteed departures, high-frequency schedules, delivery time promises and an industry-leading commitment to the International Air Transport Association's Cargo 2000 quality standards. Typically, services at this level of competency come with an intimidating price tag, but Kuehne + Nagel also provides savings and all-inclusive pricing through its KN Extend airfreight program. KN Extend helps keep time-extended logistics costs down through optimized consolidation and individualized transit monitoring. In April, Kuehne + Nagel officially opened its new aviation logistics hub in Montoir-de-Bretagne in Western France. The new facility will handle a range of logistics services, including ordering, quality inspections, warehousing, order preparation and delivery of parts to and through Airbus.
Panalpina
Headquartered in Switzerland with a network of nearly 500 branches in over 80 countries, Panalpina consistently reports financial stability and rates among the very top air and ocean freight forwarders. On average, Panalpina handles more than 700,000 tons of airfreight and over 1,100,000 TEUs of ocean freight annually. Panalpina boasts a wealth of industry knowledge and expertise, particularly in the hi-tech, automotive, telecommunications, retail and fashion, healthcare and oil and gas sectors. The company blazed a trail in the logistics world and gained its own air charter when it teamed with SAirLogistics to form a joint partnership called SwissGlobalCargo, which was the world's first company to provide fully integrated, door-to-door, time-limited guarantee, no weight restrictions service on air cargo.
Expeditors International
Expeditors International is an American freight forwarder and logistics company with a truly global scope. In each of its worldwide offices, Expeditors provides customs clearance, vendor consolidation, air and ocean freight forwarding, insurance and software and service solutions through its Tradewin and Tradeflow subsidiaries. Expeditors' net revenues are impressive (it produced a gross profit margin of 30% in 2010) and reflect its commitment to service and solutions. Expeditors International became a publically traded company in 1984 and publically discloses corporate information and responds to selected investor inquiries on its website (http://www.investor.expeditors.com/fdArch.asp). It is rumored that CEO Peter Rose (no relation to the baseball hero) writes the company's clever and humorous responses.
DHL Supply Chain & Global Forwarding
It would be a crime to discuss the world's top freight forwarders without mentioning DHL. By far, DHL is the world's leader in air and ocean freight forwarding. In the United States alone, DHL Excel Supply Chain operates nearly 500 warehouses, with over 95 million square feet of space. DHL Global Forwarding moves over 2,400,000 TEUs annually. Its global forwarding operations have grown over the years as it acquired highly-respected companies like Danzas. If you have a logistics or freight forwarding problem, DHL can certainly solve it. On April 7, 2011, DHL opened a brand new logistics center in the Ukraine to serve as a gateway for DHL Freight's Eastern European network, which helps connect Western Europe and the Middle East (including Dubai and the United Arab Emirate) to Austria, Russia and Poland.