Top 5 benefits of Third Party Logistics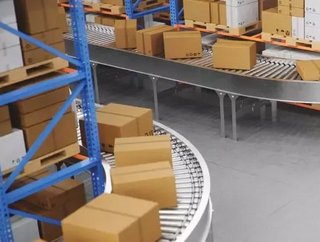 3PL is a service where some or all of the entire logistics system is outsourced, we discuss the top 5 benefits of this service...
Third party logistics, or 3PL, is a service that is provided by a business to an organisation where some or all of the entire logistics system is outsourced. This outsourcing covers warehousing through to delivery, allowing the organisation to focus on other parts of the business.
3PL companies provide a range of services within the umbrella of logistics: this includes transportation, warehousing, picking and packing, inventory forecasting, order fulfilment, packaging and freight forwarding.
Want to know the benefits of a 3PL provider? See our Top 5 benefits below:
1. Cost reduction
As 3PL providers are able to work with carriers on behalf of multiple customers, 3PL providers are often able to leverage better rates than individual shippers by utilising their collective volume and order frequency. Utilising a company to manage some of your logistical issues also gives companies the flexibility to invest in other key areas of the business.
2. Provide a better experience to your customers
As discussed in Supply Chain Digital earlier this week, due to "The Amazon Effect" customers now expect next or same-day delivery as standard. Utilising a 3PL provider allows you to offer faster delivery to all your customers, as you are able to utilise the 3PL's efficient and established distribution network.
Want to learn more about "The Amazon Effect" Click here to read more 
3. Mitigate risk
Delays and unforeseen circumstances do happen in the world of supply chain, as we have seen recently with COVID-19's devastating effect on global supply chains. When these issues arise, the 3PL provider is responsible for finding alternatives and solutions. As providers, they are also insured against the loss or damage of your products.
4. Gain instant expertise and knowledge in the field
Logistics can be a big and confusing step to take if you are just starting out, so it could be essential to gain insight from a company that is specialised in this area. Engaging with experts can improve and guide the way that your logistics operation operates, leaving you with the ability to focus on other areas of your business.
5. Get a handle on international logistics
Building on the previous point, one thing that 3PL's can instantly offer is knowledge and expertise when it comes to international logistics. Are you planning to expand into a new territory? Do you have time to ensure that you have the correct duties, customs and documentation for all of your products? This is something that a 3PL can take care of for you. You have the flexibility to expand into new markets without the major risk of heavy investments in local warehousing space or staff.
There are many benefits of using a 3PL provider, these are just the top 5. Ultimately, these providers are experts in their field and allow you the flexibility of expansion and development in areas you had previously thought closed.