Top 10: Unusual supply chain disruptions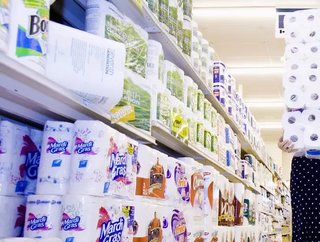 From headstones and toilet roll, to blood, condoms and coins, virtually no aspect of our daily lives has been unaffected by supply problems
One of the more unusual - and upsetting - shortages that continues to affect people across the globe is headstones, thanks to ongoing shortages and bottlenecks in granite supplies.
Granite is the natural stone most commonly chosen for headstones because of its durability, but a combination of lower production levels due to Covid-hit quarries, delivery problems through driver shortages and an increase in death rates due to Covid has left tens of thousands of grieving families facing headstone delays of a year or more.
The headstone shortage shows just how widespread and diverse the list of products-and-services shortages has become. Barely any aspect of our daily lives has not been hit in some way by pandemic-sparked supply disruptions of the past two years. So here is a list of unusual products to have been affected by shortages.
1. Condoms
In late March and early April 2020, concerns about a global condom shortage arose after a number of condom factories were forced by Covid to close or reduce their operations, notably Malaysia-based Karex, the world's largest condom producer. The shortages were compounded by delays in delivery, due to restrictions on imports and freight, such as Egypt's 18-day quarantine on condom shipments. 
2. Toilet paper
In the early days of the pandemic back in early 2020, there were spectacular runs on toilet paper in many countries, as people panic-bought on a spectacular scale. Footage of people in supermarket car parks ramming cars full of toilet paper became depressingly familiar. It was caused by a mix of uncertainty - as people feared they may be holed-up at home for months on end - and hysteria, whipped up by media outlets who reported largely unfounded rumours of paper shortages in China as if it were fact.
3. Bikes
With home-working and lockdown came a surge in demand for push-bikes and e-bikes, and manufacturers simply could not keep up. The result was a massive hike in the cost of new and second-hand bikes, as well as a surge in bike thefts that itself hit pandemic proportions.
4. Dogs and cats
Home working also saw a colossal increase in the demand for pets - particularly dogs, as the daily lockdown walk became the highlight of many people's day, particularly in the Uk, which has the world's highest rate of dog ownership. Rescue dogs were snapped up in their thousands, while unscrupulous puppy farmers cranked up production. Mixed-breed puppies that had sold for £500 pre-pandemic were suddenly fetching £3,000. As with bikes, dog theft reached unprecedented levels.
5. Coffee
A perfect storm of pandemic-related supply problems and the most severe drought in a century left Brazil facing its worst coffee harvest in living memory. Coffee production is still yet to fully recover because of the ongoing challenges for coffee producers of high shipping costs and a shortage of containers. Their increased cost of coffee is being passed on to consumers by cafes across the globe.
6. Gold bars
These were in short supply in mid-2020 due to both increased demand for gold as a stable investment in the face of global uncertainty and because of production problems, as refineries and mints were hit by a succession of lockdown.
7. Coins
A shortage of coins was reported around the US, as the lockdown closed banks and businesses, and consumers shied away from cash because of the risk of infection. The shortage was compounded when the US Department of the Treasury sought to protect workers during the pandemic by authorizing the minting of fewer coins earlier in the year. There is an estimated 45% fewer coins in circulation now than in pre-pandemic times.
8. Blood
One unfortunate outcome of successive lockdowns has been that hospital blood banks everywhere are running dangerously low. In the US, the American Red Cross says that despite sustained and concerted efforts to increase blood donorship, donor levels are yet to return to anything like pre-pandemic levels.
9. Cooking gas
Nigeria continues to experience a shortage of liquefied petroleum gas (LPG), which is mainly used for cooking - despite the country having the largest natural gas reserves in Africa. The price of LPG rose by almost 60% between April and July 2021, pushing it beyond the reach of many Nigerians. As a result, households and businesses have turned to much dirtier charcoal or firewood for cooking.
10. Toys
With its low-cost high-volume model, the toy industry is heavily reliant on sea shipping, meaning toy availability has been severely affected by congestion in container ports and the shortage of shipping containers. Many tears will have been shed around Christmas trees the world over, as disappointed children were left clutching presents they didn't expect, or want.