Top 10 tips for running a profitable freight brokerage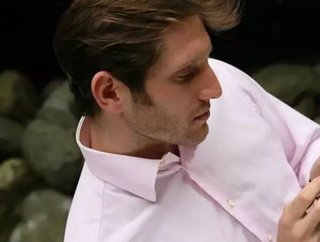 Written byGeorge Chelebievof the Bryant Surety Bonds blog Are you thinking of getting a slice of that sweet logistics cake? Are you already in the busi...
Written by George Chelebiev of the Bryant Surety Bonds blog
Are you thinking of getting a slice of that sweet logistics cake? Are you already in the business and looking to keep your portion of the cake? Running a Freight Brokerage today looks very tempting when you take into account the recent decrease of the property brokerage industry by more than 38 percent. While you may feel like you're merely surviving as a freight broker or even like you're still in the danger zone, the truth is that the current landscape is optimal for innovation. Now is the time to try something new and outshine the competition.
Consider these 10 tips as a starting point for entrepreneurs like you, striving to keep their business successful. Our list ranges from simple, yet innovative, hacks you can try out  today to bigger strategies that will boost your freight brokerage in the long run.
1. Design The Greatest Business Plan
Managing your freight brokerage is a lot easier when you are aware of everything that goes into it. Design a detailed business plan that covers everything from the the cost of an office, software and equipment, to long term goals. Such a plan will bring into focus optimization opportunities, and will serve as a road map to success. We recommend using the US Small Business Administration's nifty online tool for step-by-step business plan building.
2. Take Advantage of Smartphones
Smartphones are popular for a reason – mobile apps. These little tools can be a source of invaluable information that will help you with business analysis. GPS tracking, delivery logs and confirmation apps are certainly great, but things start to get really interesting with even more site-specific apps that can track, for example, fuel efficiency. Such apps provide various statistics that will take your micromanagement to a whole new level. Read more on logistic mobile apps to start using them as soon as possible!
3. Give Freight Management Software a Try
Mobile apps are a great aid for certain tasks, but nothing beats freight management software when it comes to in-depth management. Solutions like Cerasis Rater nearly eliminate manual tasks, and have consolidating shipment and multiple transit shipment capabilities, all in the name of optimizing your business. Cerasis Rater digs even deeper to produce various customizable reports and it even tracks customer satisfaction.
4. Be Location Aware
When thinking about business opportunities and expansion do you keep your location in mind? Have you considered neighboring counties? You most definitely should. Forbes has put together a list of the fastest growing counties in the USthat might help you with ideas of where to look for potential clients. These counties have a steadily increasing demand for housing, furniture, cars, food and beverages and this is exactly where freight brokerage thrives.
5. Crowdfund Your Freight Brokerage
Or don't. With such a specific strategy, the chances that you could benefit from a crowdfunding campaign are about 50-50. On the one hand, the practice of funding a project or business endeavor by a large number of people presents excellent opportunities for rapid expansion and even some marketing exposure. On the other, funds are slow to arrive and a failed campaign can have a negative effect on your brand image. The SBA has put together an excellent blog post on whether you should crowdfund your small business or not, accompanied with some tips on how to successfully run a crowdfunding campaign.
6. Be The Proactive Entrepreneur
With the downsizing of the industry, waiting around for business opportunities simply won't cut it.  You'll have to create them yourself in order to stand out and prosper. Go out and approach potential shippers and once you find them, don't wait for them to call. After you have sent a set-up package, check on them and offer help if needed. Such an attentive attitude pays back.
And don't forget about your online presence. After you've set up your company website, go ahead and add a blog. Today's blog systems are user-friendly and you don't have to be an IT pro to take advantage of one. Blogging frequently will show shippers you are active, it will raise your authority, and make your business easier to discover on the web. All of these ultimately bring in more clients.
7. Reach out
Being proactive shouldn't be limited to looking for new shippers. Active networking presents numerous partnership opportunities and keeps you updated with up-to-date industry trends. Not all social networks are created equal when it comes to business, though. Facebook and Twitter might be popular among end customers, but LinkedIn is where the professionals lurk. Numerous groups are available to join with Transport Network Freight Brokers Logistics getting the most attention with almost 2,500 members.
8. Identify a Niche
This is where marketing analysis comes into play. Do your research, organize the data and make an educated choice of whether and how you need to restructure your business. Take factors such as geography and type of cargo into account and keep in mind that the niche you stumble upon might require innovative developing. Don't take the easy way out -instead try to pave an original path for the business you want to run.
9. Never Stop Learning
Thanks to the Internet, education has never been easier. In addition to full online classes, there are numerous free webinars, case studies and reports you can learn from. They're valuable resources which can keep you up to date with the industry at minimum or no cost. Logistic Dynamics provides an extensive list of resources, freely available on the web.
10. Consider What Shippers Look For
The first thing that shippers want to know is whether your business is licensed and bonded properly. And with the recent 75K Broker Bond, shippers have become much more vigilant about it. The price of the bond has gone up and it's now more than ever that freight brokers need adequate freight broker bonding solutions.
The list of things that shippers are interested in continues – they'll be interested in the quality of your billing department, the cargo insurance options you provide, your carrier selection policy, and even just how well you communicate. These criteria directly affect your brand image, so do your best to excel at every level.
A common theme we've been trying to emphasize all along is the absolutely crucial role of the strive for business development. Trying out innovative business practices will not only save you from becoming a yet another victim to the 75K bond, but it could also bring your freight brokerage up to a whole new level, increasing your profits, your stability, and your overall success.
Now it's your turn! What creative strategies do you use to support your business and keep profitability up? Share your thoughts in the comments below.
About the author
George Chelebiev is a man with broad interests and a current contributor for the Bryant Surety Bonds blog, where he writes about surety bonds and licensing. He spends substantial amount of time analyzing the constant changes and developments in the surety bonding industry.