Top 10: Third-party logistics providers - UPS leads way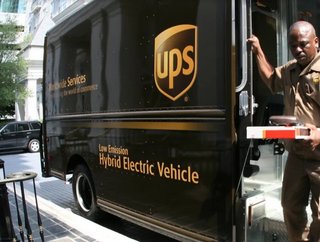 UPS, FedEx, DHL, XPO - such third party logistics (3PL) providers are the freight experts who keep supply chains moving, no matter what
3PL providers handle outsourced distribution, warehousing and fulfillment services, to name but a few services. The best 3PL providers scale and customise their solutions to meet customers' needs. Many also offer value-added services around the production or procurement of goods. In a world at present riven with supply difficulties, 3PL providers are the dependable enablers of global supply chains, helping to keep goods moving.
The companies listed here are the biggest by both revenues and reputation, with some of the brands so ever-present they have become woven into popular culture (think FedEx and the film, Cast Away).
CJ Logistics (10)
CJ Logistics is a South Korean logistics firm headquartered in Seoul. It started out as Chosun Rice Warehousing in 1930, during the Japanese colonial era in Korea. The company was later renamed Korea Express. Its main operations today are contract logistics, freight forwarding, port logistics, courier services, and global transportation. CJ Logistics was purchased in 2012 and merged into CJ GLS as the logistics arm. CJ Logistics' revenue in 2019 was US$13.42bn.
DSV Panalpina (9)
DSV Panalpina is a Danish logistics company that provides services in road, rail, sea, and air transportation. It was founded in 1976 by nine Danish haulage companies, who merged to form DSV. Its most recent acquisition is Panalpina Welttransport AG, which it purchased in 2019. It has its headquarters in Hedehusene, near Copenhagen, and offices in 80 countries. DSV Panalpina's big strength is its trucking network in Europe, North America, and South Africa.
Nippon Yusen (8)
Japanese shipping company Nippon Yusen is owned by the Mitsubishi Corporation. It was founded in 1870 as Tsukumo Shokai Shipping, and transported passengers between the port cities of Yokohama and Shanghai. Alongside its main shipping operations, the company provides end-to-end logistics solutions. Now based in Tokyo, it owns and operates 800 shipping vessels, making it one of the world's largest shipping firms. Its revenue in 2020 was US$16.5bn.
DB Schenker Logistics (7)
DB Schenker is the logistics division of Deutsche Bahn AG, a German rail group. Based in Essen, Germany, DB Schenker manages the supply chains of global corporations such as Apple, Proctor and Gamble, Dell, BMW, and Ford, with divisions dedicated to ground transport, ocean freight, air freight, contract logistics, and supply chain management. The company's global network spans 794 sites in 60 countries. Its revenues in 2020 were US $19.42bn.
Entry 6: XPO Logistics (6)
US global shipping and contract logistics services organisation XPO Logistics boasts 1,530 sites in 30 countries. It is responsible for the supply chains of 69% of Fortune 100 firms. Specialty areas include freight brokerage, intermodal and drayage (short-distance logistics), last-mile distribution, and global forwarding. KN Integrated Logistics is its supply chain arm, and areas it handles include supplier and inventory management, aftermarket management and supply chain Technology. XPO's headquarters are in Greenwich, Connecticut.
Kuehne + Nagel Inc (5)
Kuehne + Nagel Inc. began life as a forwarding agency for cotton, in Bremen, Germany, in 1890. Today, it is a Swiss-owned holding company with interests in sea freight, air freight, contract logistics, and overland transportation. It is also a specialist in IT-based logistics solutions.
Kuehne + Nagel operates in 65 countries, and employs around 82,000 people. In 2013, Kuehne + Nagel merged its railfreight business with VTG to form VTG Rail Logistics, now Europe's largest private rail freight business.
Nippon Express (4)
Japanese logistics firm Nippon Express operates in 40 countries, and has 744 branches in 48 countries and territories. It was founded in 1937, in Tokyo, with the Japanese government providing additional support, making it a semi-governmental body. It was fully privatised in the 1950s.
In 2013 Nippon Express bought 67% of Panasonic Logistics, which is owned by Japanese electronics group, Panasonic Corp. In 2017, its revenues were US$16bn.
Deutsche Post DHL Group (3)
Deutsche Post DHL Group is a business of two parts. Deutsche Post delivers 61 million letters each day in Germany, making it Europe's largest company of this type. DHL began in 1969 as a US company, DHL Air Cargo, and by the late 1970s was providing services globally. Deutsche Post bought it in 2002, and DHL is now its express division, operating out of 430 warehouses. Deutsche Post DHL has its HQ in Bonn, Germany.
FedEx (2)
Based in Memphis, Tennessee, FedEx is a US global freight company. It was founded in 1971 as Federal Express, and was a specialist in expedited deliveries. FedEx is the world's largest cargo carrier in terms of scheduled freight tonne kilometers, and the fourth largest in terms of fleet size. The company has operations in 220 countries and has 3,000 metres squared of warehouse space. Its revenue in 2020 was US$69mn.
FedEx Supply Chain, is a 3PL provider in the US and Canada. Industries it serves include: technology and electronics, retail and e-commerce, consumer and industrial goods, and healthcare industries.
FedEx today, is best known for its air delivery service, FedEx Express. It was one of the first major shipping companies to offer overnight delivery as a flagship service.
UPS (1)
US-based parcel delivery service UPS (United Parcel Service) has been around for more than a century, having been founded in 1907 as a messenger service operating out of Seattle. The company specialises in shipping, air freight, trucking, last-mile distribution, and drone delivery. It now has its HQ in Atlanta, Georgia.
UPS has more than 35 million sq ft of distribution and warehousing facilities in 1,000 locations that are based in 120 countries. In all, it serves 220 countries and territories. It is the largest courier company in the world by revenue, with US$85bn in 2020, ahead of competitors DHL and FedEx.
In 2021 - following a shift to smaller customers during the Covid-19 pandemic, UPS reported a 21% jump in Q$ sales, to US$24.9bn.