Top 10 moves for retailers to future-proof the supply chain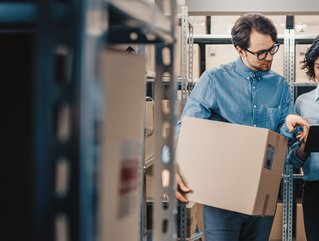 McKinsey & Company have released their Top 10 steps for retailers to take in order to shock-proof their supply chains, in the event of another crisis
Over the past two years, the supply chain methods known throughout the early 2000s have totally transformed - AI, 3D printing, drones and more have irrevocably shaken up the industry. When the pandemic hit, customers were used to next-day delivery, but we all learned a lesson in patience.
Now, things are slowly getting back to "the new normal", and supply chains across the planet are looking for new ways to protect themselves from the next crisis.
McKinsey & Company have some suggestions for retailers:
10. Reshape the end-to-end network
The disruptions in international trade over the past two years have exposed vulnerabilities in retailers' current supplier and geographic mix and the supply chain network of the past will no longer be able to serve the pre-pandemic needs of the world
Retailers must reroute their locations, geographies, and existing assets (including distribution-centre locations and routing).
9. Cross-functional operations can change buying and planning behaviours
Retailers must organise long-term plans on how better to coordinate buys, optimise assortment, and ensure they are minimising disruptions to deliveries.
Transforming timelines and planning will impact freight availability and rates: the faster retailers can submit orders, the more likely the orders are to be accepted.
8. Stand up a digital control tower
Creating a digital control tower to connect data systems and generate insights across the end-to-end supply chain creates transparency and accelerates response times once bottlenecks are identified. According to McKinsey, this approach typically improves fill rate by 10% and reduces excess inventory by more than 30%.
7. Strategically allocate inventory in the near term
During the worst months of the pandemic, many retailers agreed to difficult trade-offs on the deployment and management of inventory, to ensure customer needs were met and sales protected.
Prioritising markets for inventory deployment and ensuring promotional plans align with the pipeline of available and expected inventory can help retailers mitigate immediate disruptions.
6. Prioritise purchase-order flows by mode
To ensure that critical inventory is available when needed, retailers should prioritise purchase-order flows accordingly and consider other modes of transport (for example, air freight). These should be considered even if they have traditionally not been suitable - it is a new world after all.
5. Invest in private fleet capacity
If external suppliers and internal productivity improvements together cannot bridge the gap to secure the required capacity, retailers with large, dedicated contract fleets can consider taking their operations in-house.
Private fleets are expensive and add extra management complexity, but trucking businesses will prioritise service to dedicated customers over others, even using over-the-road (OTR) truckers.
4. Automation and analytics investments
Retailers can explore investments in advanced-analytics technologies and automation (including robotics) to improve service and reduce TCO to the network.
A McKinsey survey of supply-chain executives found 64% of respondents now cite automating warehouse roles as the top digitization and automation priority.
3. Double down on efficiency
Optimising operational performance will make the best use of existing capacity at each leg of the supply chain, which can help mitigate constraints.
In the middle mile, capacity constraints have changed the breakeven math for transportation planners, that may have previously favoured other priorities, such as rush orders.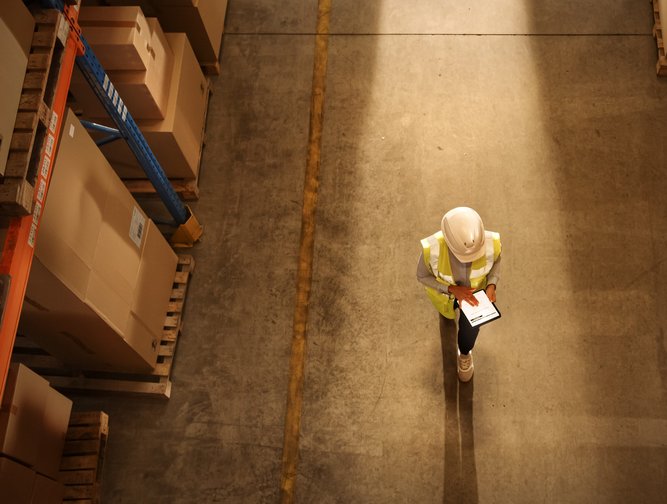 2. Create long-term supplier partnerships
Across supply-chain segments, investing in longer-term contracts can reduce costs and allow suppliers to prioritise certain strategic accounts over those perceived to be more transactional.
This approach can be most effective in ocean freight and warehousing. Freight carriers have publicly announced their intent to prioritise multiyear contracts when managing capacity and to design pricing models based on length of commitment. In warehousing, rents are nearly guaranteed to rise significantly with each contract cycle.
1. Reduce risk through strategic supplier fragmentation
Retailers should not concentrate too much of their business with one supplier in pursuit of volume discounts. Splitting up the supplier base can help mitigate capacity constraints at the individual supplier level and create opportunities to augment capacity as demand continues to fluctuate, although this approach can look different at each leg of the supply chain.
Within ocean freight, retailers should revisit their arrangements with existing shipping carriers and explore options such as non-vessel-operating common carriers (NVOCCs).