Top 10 Logistics Leaders: Oscar de Bok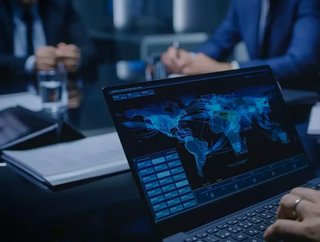 Having featured in our Top 10 Logistics Leaders in June's magazine, we take a closer look at Oscar de Bok...
De Bok has held leadership positions at DHL for over 20 years. He is the CEO of DHL Supply Chain and Member of the Board of Deutsche Post DHL Group. Having served in his current role since October 2019, De Bok has worked and lived in several different countries across the globe.
De Bok remains passionate about his organisation's people and the technologies that have the potential to transform the world and day-to-day lives.
Upon his appointment to the Deutsche Post DHL Group Board, Frank Appel, CEO of Deutsche Post DHL Group, said: "Oscar de Bok successfully led DHL Supply Chain businesses in both Asia Pacific and Europe which makes him the right person at the right time to continue the journey of growing our logistics business through operational excellence, accelerated digitalisation, employee engagement and customer-centricity."
He is also a graduate of the University of Groningen and a passionate sailor.
About DHL Supply Chain
DHL Supply Chain is the world's leading contract logistics provider. Combining value-added and management services with traditional fulfilment and distribution, the company's customised, integrated logistics solutions drive efficiency, improve quality and create competitive advantage.
DHL Supply Chain provides specialist, proven expertise within the Automotive, Consumer, Chemicals, Energy, Engineering & Manufacturing, Life Sciences & Healthcare, Retail and Technology sectors. DHL Supply Chain has over 1,400 warehouses and offices, as well as a presence in 55 countries and territories.
Want to know what other logistics leaders made our Top 10? Click here!