Top 10 Logistics Leaders: Jochen Thewes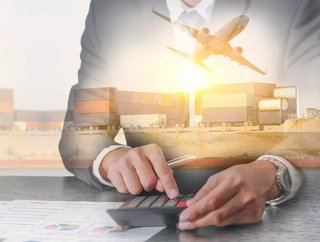 Having featured in our Top 10 Logistics Leaders in June's magazine, we take a closer look at Jochen Thewes...
Thewes is an internationally recognised supply chain and logistics expert, who has over 20 years of senior management expertise and experiences in both regional and global positions.  
Thewes has been Chairman of the Board of Management at Schenker AG since September 2015. Over the past few years, he has made significant contributions over the years, notably since 2011 in his position as CEO in Singapore in the dynamic Asia/Pacific region, where he is responsible for 13,000 employees across 200 locations in 20 countries.
Before joining DB Schenker, Thewes worked in several senior management roles at Kuehne + Nagel. He spent over 12 years in different functions in Asia and Latin America, such as being President of the organisation in Brazil, General Manager for Central China in Shanghai and Chief Representative in Vietnam.
About DB Schenker
DB Schenker is one of the world's leading logistics providers and supports industry and the trade in the global exchange of goods through land transport, worldwide air and ocean freight, contract logistics and supply chain management. With more than 21,500 employees across 430 locations, the organisation is a driving force in European land transport.
DB Schenker provides its customers with time and cost-optimised services for general cargo, partial loads and full loads.
In regards to its air freight and ocean freight market, DB Schenker is a leading freight forwarding provider. Running over 1,200 chartered flights annually on premium airlines, it connects hubs on all continents.
DB Schenker is also a major contract logistics provider. With warehouse space totalling 8.4 million sq.m across 50 countries and continents, the network provides bespoke logistic solutions for industry and trade. Its range of services includes all stages in the value chain from procurement, production and distribution logistics, to after-sales service.
Want to know what other logistics leaders made our Top 10? Click here!