Top 10 Logistics Leaders: Clark Ponthier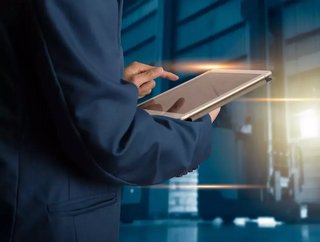 Having featured in our Top 10 Logistics Leaders in June's magazine, we take a closer look at Clark Ponthier, SVP of Supply Chain at Union Pacific...
Ponthier is the Senior Vice President of Supply Chain at Union Pacific. He is an experienced executive with broad supply chain, manufacturing and engineering experience at Fortune 500 companies.
In his role, Ponthier is responsible for overall leadership on strategic sourcing, warehousing, planning, supplier quality, fueling operations and wastewater treatment operations. He leads Union Pacific's overall continuous improvement journey (lean manufacturing) across the company, and also serves as an environmental leader for the organisation.
Ponthier is focused and passionate about recruiting, guiding and retaining world-class teams of managers and cross functional staff.
Prior to joining Union Pacific in May 2018, Ponthier worked in leadership roles at Ingersoll Rand, Dell and General Electric and he holds a Bachelor's degree in chemical engineering from the University of Louisiana at Lafayette.
Upon his appointment, Lance Fritz, Union Pacific chairman, president and CEO, said: "Clark brings exceptional supply chain and process improvement leadership experience to this important role at Union Pacific. We believe his work will strenthen our ability to create value for employees, customers, communities and shareholders."
About Union Pacific
As one of the most recognisable logistics companies in the United States, Union Pacific connects 23 states in the western two-thirds of the country by rail, providing a vital link in the global supply chain.
The railroad's diversified business mix is classified into its Agricultural Products, Energy, and Industrial and Premium business groups. Union Pacific serves a range of the fastest-growing US population centres, operating from major West Coast and Gulf Coast ports to eastern gateways, connecting with Canada's rail systems and is the only railroad that serves all six major Mexico gateways.
Want to know what other logistics leaders made our Top 10? Click here!