Top 10: Benefits of small-vehicle expedited shipping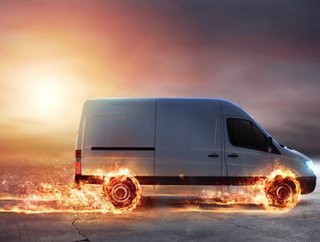 The small vehicle expedite market is evolving, becoming more accessible and more affordable. Here are 10 benefits of expedited shipping
Expedited shipping helps freight arrive faster via air, road, or a combination of the two. It often uses smaller vehicles, which can travel faster than trucks. Expedite drivers often work in teams, to eliminate the need for stops between pickup and delivery.
Traditionally, expedite rates are higher than standard shipping, often prohibitively so for many shippers. That's why shippers tend to use expedite services only when absolutely necessary, and for deliveries over shorter distances.
The expedite market is also fragmented, making it difficult for shippers to find the capacity they need and easily get and compare rates. But this is finally changing.
With continued disruptions to the supply chain, heightened focus on sustainability and volatile fuel prices, the small vehicle expedite market is evolving, becoming more accessible and more affordable. Below are 10 benefits of expedite shipping.
Expedited shipping benefits: Greater capacity
Small vehicle expedite shipping options include sprinter vans, cargo vans, box trucks and straight trucks. A sprinter van can carry up to three standard pallets, most box trucks can carry up to seven, and most straight trucks can carry up to 14, providing shippers with another option for shipments that might otherwise be shipped via a larger vehicle like a semi truck.
Expedited shipping benefits: Greater sustainability
Unfortunately, leading freight brokers are still wastefully shipping many tiny loads on dedicated semi trailers every day. These loads would easily fit on sprinters or box trucks. And small vehicles represent a more sustainable transportation option as compared to shipping via Truckload or LTL.
Sprinter vans are as much as two and a half times more fuel efficient than semi trucks, emitting two and a half times less CO2 into the atmosphere.
While electric vehicles remain a promising solution, they have not yet been adopted at scale, and the infrastructure to support them is still being built out. Small vehicle expedite is a solution shippers can utilize today to immediately reduce their carbon footprint.
Expedited shipping benefits: Affordability
Small vehicle expedite shipping is not only more fuel efficient, but also more cost-effective than shipping partial loads on a standard 53-foot semi trailer. Rather than paying full cost for empty space or extra mileage on a large truck, smaller vehicles allow shippers to be more efficient with shipments up to 14 pallets.
Expedited shipping benefits: Faster delivery
Small vehicles deliver more quickly than traditional Truckload or LTL. These vehicles can travel more quickly, make few stops and allow shippers to circumvent the time-consuming "hub and spoke" LTL networks.
Expedited shipping benefits: Reduced risk
Because each load is handled by a dedicated vehicle, small vehicle expedite shipping minimizes the risk of theft, damage and mishandling that can occur when using other modes of transportation.
Whether it's the potential for supposedly dedicated loads to be intermingled with unrelated freight, frequent loading and unloading, or seals being removed along the way, small vehicle expedite eliminates many of the risk factors inherent to shipping smaller loads.
Expedited shipping benefits: Easier booking
The traditional expedite market is fragmented, requiring shippers to contact expedite carriers individually, either by phone or by repeatedly filling out online forms, to get rate quotes. This can be a time-consuming process.
New approaches to expedite shipping, like the one offered by Expedite All, allow for shippers to book freight more quickly and easily through online networks of expedite providers. Rather than making multiple rate requests, shippers can tap into large networks of small vehicle expedite providers from a single platform and quickly find the trucks they need, review rates and book their transportation.
Expedited shipping benefits: Greater agility
With unexpected disruptions to the supply chain occurring more frequently, including fuel price surges, labor strikes, port closures and condensed timelines, expedite shipping allows for shippers to be more agile and pivot from standard shipping methods that may be bottlenecked and still have the option to transport smaller freight loads quickly.
Expedited shipping benefits: Journey flexibility
Due to its higher costs, traditional expedite has been primarily utilized for shipments over shorter distances. Thanks to the enhanced affordability of today's small vehicle expedite networks, shippers can utilize this mode for local, regional or even cross-country shipping needs.
Expedited shipping benefits: Shipper flexibility
Traditionally, expedite was primarily utilized by shippers in especially time-sensitive industries, such as auto manufacturing, where getting critical parts to factories means the difference between keeping an assembly line up and running or seeing it sit idle. Today's more affordable small vehicle expedite solutions open up new possibilities for shippers across nearly every vertical, including apparel, consumer packaged goods, furniture and retail as well as high-value loads such as pharmaceuticals, electronics, robotics, machinery and more.
Expedited shipping benefits: Competitive Advantage
Today's small vehicle expedite shipping options offer shippers a "best of all worlds" solution with more capacity, reduced greenhouse gas emissions, reduced costs, faster delivery, less risk, easier booking, and increased agility, making this mode a critical part of the transportation mix and offering shippers that utilize it a competitive advantage in a challenging marketplace.
With thanks to Expedite All, a US-based company that has launched a nationwide expedite transportation network to gives shippers on-demand access to 1,000 carriers, offering 5,000 expedite vehicles.