Thriving in the omnichannel world: Three steps 3PLs can follow to overcome disruption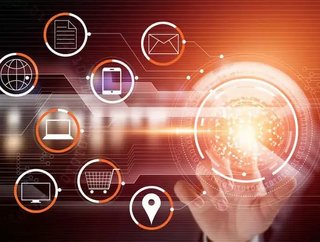 The rise of omnichannel retailing has disrupted the market from every angle; causing retailers to rethink their supply chain and logistics processes as...
The rise of omnichannel retailing has disrupted the market from every angle; causing retailers to rethink their supply chain and logistics processes as they keep up with customer demand. Nowhere has this change been felt more sharply than with third party logistic companies (3PLs). Amazon had 3PLs scratching their heads after taking its logistics operation in-house to service demand, while Alibaba partnered with the United States Postal Service to ensure its customers receive  goods as priority mail. What's more, there are now many personalised on-demand delivery services to consider; from UberRUSH, NOW Courier, and GoJek who are all becoming increasingly popular due to the flexibility they offer.
Such instances of retailers upping the ante when it comes to their delivery services means 3PLs now need to cater to the new and rising expectations. They also need to know exactly how to monetise their services against this backdrop. So how can 3PLs thrive in today's omnichannel world?
1. Becoming a supply chain partner rather than a service provider
Omnichannel retailing has placed enormous pressure on retailers to remain profitable, while servicing the ever-demanding consumer. At the same time consumers are becoming increasingly dissatisfied with the 'last mile' experience. Recent research [insert link here when available] found that more than half (55 per cent) of UK adults have experienced a problem with their delivery orders; citing issues with late deliveries (48 per cent), missing a delivery despite being at home (38 per cent), never receiving an item (21 per cent), and finally receiving a damaged item (26 per cent).
Such is the role the 3PLs play in today's omnichannel experience they should no longer simply just act as a service provider. The key lasting success for 3PLs will be to look beyond short-term, tactical logistics services to become a strategic partner focused on helping customers deal with the volatility of omnichannel.. To do this, 3PLs today need to ensure they have a strategic roadmap that is aligned to the needs of their retail customers. In fact, 3PLs already possess a  the wealth of global and local market data on their customer's customers . They already know who is ordering what products; how product demand varies from month-to-month; how customers like to receive their shipments, and more. But this data is only being applied now at a basic level, but with the right level of technology investment and intelligent customer insight, 3PLs can position themselves as true strategic partners.. By working as one across the supply chain, 3PLs can play a crucial role in enabling retailers to ride the omnichannel wave and fight off competition from giants such as Amazon. 
2. Organising your most valuable asset, your workforce
Many of the issues 3PLs face come during the peak period, when it is essential that goods are delivered on time and in pristine condition. To limit these types of problems and maximise productivity at the busiest of times, 3PLs need to be able to manage its most important asset – it's workforce.
This is easier said than done, with the labour crisis which is currently affecting the 3PL industry set to worsen; as the 'baby boom' generation plans to retire, and vital skills leave the industry. With the use of technology, however, the 3PL industry can maximise employee productivity and efficiency even when working with a shortage of staff. Many 3PLs still do not have the proper tools needed to forecast its workforce based on skills and productivity; making it difficult to provide coaching and process improvement that will fundamentally improve efficiency and the accuracy of their tasks. By using technology to ensure that the right people are in the right place at the right time, 3PLs can maximise productivity, while increasing job satisfaction across the board. This type of approach is not often considered, but will go a long way in proving 3PLs can be a trusted as a valued partner; especially at a time when retailers need the support the most.
3. Use your data wisely
To get ahead and stay there, 3PLs need to look to data science as the future – otherwise they run the risk of being left behind. Despite the necessity to survive in the modern world, many 3PL companies still don't have a data science capability; and instead collect a lot of data and claim they have a 'big data strategy'. Using data science as a tool goes way beyond this approach and requires thorough analysis and oversight of the entire supply chain; factoring in many different factors such as the weather, local events and road closures. This type of analysis will help 3PLs to anticipate the future much more quickly and allow logistics companies to respond to events and disruptions, before they even happen.
For those 3PLs that don't know where to begin, they can start by partnering with local universities and technology vendors. Companies such as TransVoyant have created analytic technology to provide real-time predictive visibility; based on input from multiple data sources such as sensors, radar, smartphones and satellites. This type of increased visibility and responsiveness leads to fewer lost sales and less costs associated with expediting or transferring products. By looking to the future and using real time insight, logistic companies can better align its services and capabilities to real time events, while increasing the profitability of the entire supply chain.
Using disruption as an opportunity
The rise of omnichannel retailing has completely revolutionised the way the industry now works. It would be easy to become overwhelmed by the rapid change within the market; but 3PL companies should see the disruption as an opportunity to step up as a supply chain partner, and thrive within the modern world. This however, is no walk in the park and 3PLs need to get their ducks in a row, and adapt to meet the increasing expectations of its customers. By becoming a supply chain partner and ensuring it has the necessary skills to step up to the task, it will be able to prove its value to the retailer while increasing profits across the board.
By Danny Halim, Vice President, Distribution and 3PL Strategy at JDA