Think Your Delivery Drivers are Covered? Think Again!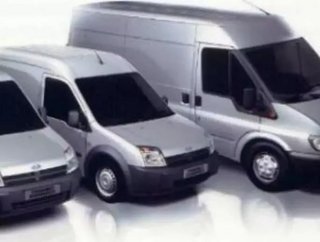 Written by Megan Webb-Morgan If you provide delivery to your customers, you need delivery drivers. But do your drivers have enough insurance coverage t...
Written by Megan Webb-Morgan
If you provide delivery to your customers, you need delivery drivers. But do your drivers have enough insurance coverage to protect your business in case of an accident?
Your employees' personal vehicle insurance does not cover any accidents that occur while the car owner is "on the job." It doesn't cover injury to clients or coworkers, nor does it cover damage to goods, property, or other vehicles that is incurred in an accident.  
In the case of an vehicle accident involving your delivery driver, your business can be held accountable for damages. To prevent accidents from causing your business undue financial hardship, consider how you can better protect your business with commercial vehicle insurance, personal insurance, and strategic precautions.
Take Appropriate Precautions
If your employee gets into an accident during a delivery, their personal insurance will not pay for the damages – so your business is next in line for liability. In order to prevent your business from being liable for injury or damage, you need to prove that you took every precaution to protect the public.
·         When you hire your driver, you should obtain a copy of the employee's motor vehicle record, but don't stop there. Check it regularly for new violations, and keep copies of these reports. If you can't prove that you ordered the reports, you can be found liable and forced to pay punitive damages caused by an employee with a bad driving record.
·         Inspect any vehicle used for deliveries to make sure it is in good working order. Disrepair – especially missing mirrors – can cause accidents that will hold you liable.
·         Never require a delivery driver to rush or hurry on a delivery. This can cause drivers to run red lights, exceed the speed limit, or drive in a negligent manner that makes them far more likely to cause an accident.
If your state requires you to purchase workers' comp, be sure the insurance carrier knows that you employ delivery drivers.
Owned Commercial Vehicle Coverage
Your commercial vehicle coverage applies specifically to the vehicles registered to your business. Contrary to popular belief, this insurance does not cover other vehicles that are registered to the business owner – only the business's vehicle is covered, not your personal vehicle.
·         If you – the business owner – use your personal vehicle to make deliveries, you need to purchase additional non-owned vehicle coverage in order to be fully covered in the event of an accident.
·         Owned vehicle coverage doesn't extend to other vehicles used to make deliveries, such as rental vehicles or those owned by your employees.
Non-Owned Vehicle Coverage
If you aren't at the financial place to purchase vehicles for the company, you'll need to rely on those of your drivers. In this case, it's imperative that you purchase non-owned vehicle insurance. This is not automatically a part of your commercial vehicle coverage, and must be purchased and underwritten carefully.
Some insurance companies offer niche related insurance, such as non-owned coverage specifically for food delivery. In most instances, this is the only coverage that can fully protect your company in the event of a vehicle accident resulting in damages.
·         Many non-owned vehicle policies have specific standards for the vehicles that are eligible to be covered by this insurance. These include limits on the number of moving violations and at-fault accidents your delivery driver can have and still be eligible for coverage.
·         Some policies also require driver training programs that must take place in order to maintain coverage.
Your company can be held liable for any damages incurred by your delivery drivers while on the job. These damages are not covered by your employees' personal vehicle insurance, and non-owned coverage is not a standard part of most commercial insurance policies. So, be sure to check your policies and purchase any and all additional coverage you need in order to protect your business, your drivers and everyone else on the road.
Megan Webb-Morgan is a web content writer for Resource Nation. She writes about small business, focusing on topics such as business sales. Follow Resource Nation on Facebookand Twitter, too!