Supplying quality customer service over the holidays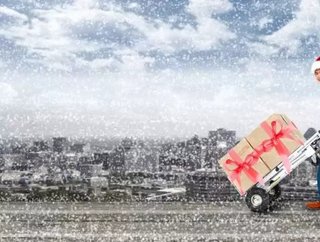 The holidays are a stressful time for companies of all kinds, especially when holiday shoppers expect nothing less than top-notch service.As part of the...
The holidays are a stressful time for companies of all kinds, especially when holiday shoppers expect nothing less than top-notch service.
As part of their holiday shopping spree preparation, many companies beef up their customer service to take on the influx of customers.
With shopping satisfaction in mind, here are a handful of major companies that put customer service first during the holiday season:
American Express
When the holidays roll around, credit card usage goes up.
As a result, credit card companies become overwhelmed with an influx in calls from customers' asking about spending limits and account balances.
With that said, American Express seems to handle their holiday shoppers with ease.
Not only does American Express staff more online and telephone support representatives during the holidays, they also beef up their fraudulent charge watchdog software to accommodate the increase in holiday purchases.
Amazon
Everyone's favorite everything store makes customer service a top priority during the holidays.
That's right, Amazon, the world's largest retail store, helps holiday shoppers with their online shopping endeavors by increasing their 24-hour live chat staff and providing 1-day and 2-day shipping all the way up to Christmas Eve.
Ace Hardware
Although you may think big box home improvement stores like Lowes and Home Depot have the market cornered, Ace Hardware is the real winner in terms of customer service.
As the following article shows, when it comes to the 3 ways to get better customer service, Ace trains its staff, makes sure their always friendly, and has plenty of helpful employees on staff during the holidays.
This customer service triple play makes a huge difference for shoppers and sets Ace Hardware apart from the larger hardware stores.
Apple
Speaking of improving in-store customer experiences Apple is the king of customer service, especially during the holidays. Not only does Apple stock their retail stores with extra holiday tech helpers, they also have express checkouts.
With express checkout, every employee on the floor has a card swipe with them as well as access to the cash register, which makes holiday shopping that much faster and more convenient.
Southwest Airlines
With the holidays comes traveling and Southwest airlines really knows how to treat its holiday travelers. For starters, the airline offers free checked baggage year around.
In addition, Southwest encourages its employees to keep travelers' spirits high by making sure each passenger is wished a happy holidays when boarding. This type of holiday cheer goes a long way with weary travelers.
Customer Service Tips
If you want to strengthen your customer service efforts during the holidays, there are a few things your business can do. Making sure you have plenty of employees on hand is the first step to customer service success over the holidays.
Additionally, make sure your support staff is trained and in-the-know about the goods, services, and sales you provide that are unique to the holiday season. From your staffers on the floor to those answering the phones, having a knowledgeable staff makes all the difference in the world for holiday shoppers.
Take a lesson from the companies above and supply quality customer service this holiday season.
About the Author: Adam Groff is a freelance writer and creator of content. He writes on a variety of topics including retail sales and customer service. For '3 Ways to Get Better Customer Service' click here.