Supplying Oasis 3: the world's largest cruise liner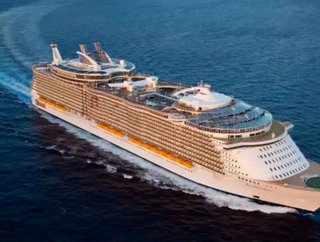 Follow@TomWadlow13 Metsohas received an order fromSTXFranceto supply an advanced vessel-wide automation system, including sophisticated energy managem...
Metso has received an order from STX France to supply an advanced vessel-wide automation system, including sophisticated energy management solutions, to the world's largest cruise vessel, Oasis 3.
Royal Caribbean International's third vessel in the Oasis class series is currently under construction at STX France's shipyard in Saint Nazaire, France.

The Finnish supplier has a long track record of supplying automation technologies to Royal Caribbean International's cruise vessels over the years. Oasis 3 is scheduled to be handed over to the owner mid-2016.
The vessel will have a length of 362.15 meters and a gross tonnage of 227,700. It will span 16 passenger decks, include 2,700 staterooms and accommodate 5,400 passengers in double occupancy.

John Weierud, Director of Marine Automation at Metso, said: "The world's largest cruise ship sets high requirements on the automation system, as it will control and monitor the electric power plant, air conditioning and swimming pools, among others, around the clock.
"The reliability and availability of Metso DNA's redundant vessel-wide system are of utmost importance".

The ship automation package encompasses machinery, air conditioning and emergency shutdown systems. The total system includes around 32,000 input and output signals, making it a considerably large system, not only for a ship but also compared with many land-based industrial
automation systems.
As the monitoring of energy flow and machinery performance is very important for a vessel of this size, Metso's Energy Management System will also be installed.
Metso has long experience in energy management solutions for land-based industries, and this knowledge is now being made available for the marine industry.

In addition to the automation system platform, the solutions provider's delivery scope includes engineering, programming, factory testing, technical assistance during quay and sea trials, and crew training.
The dock trials are scheduled to start in mid-2015. The contract includes an option for a fourth Oasis-class ship. The order is included in Metso's Automation segment's fourth quarter 2013 orders received.
Last year Royal Caribbean announced a breakthrough with the vital steel cutting for Oasis 3, shown in the clip below.