Supply chaos will mean pricy food into 2022 - Cargill boss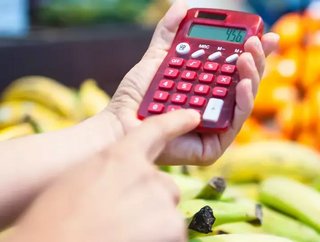 US food and agriculture multinational Cargill says worker shortages are at the heart of inflationary food supply disruption
Global supply chain problems are likely to see food prices remain high into next year, says the boss of Cargill, the American food giant.
Cargill CEO David MacLennan says worker shortages are a serious problem for the food industry, with staff shortages affecting not only their own plants, but also meat processors, truckers, warehouse operators and ports.
"I thought inflation in food was transitory but I feel less so now, because of continued shortages in labour markets," he said, addressing the Bloomberg New Economy Forum in Singapore. "That's one of the inputs to the supply chain that we're watching most carefully." 
Cargill, founded 155 years ago, has 155,000 employees and customers in 70 countries. 
Undermanned Cargill plants fuelling food inflation
MacLennan added that its plants are currently not running at full capacity, so restricting food supplies and creating the conditions for further price hikes.
Globally, food prices in October hit the highest point for ten years. 
In October, the FAO Food Price Index rose at an unprecedented rate of 31 per cent. The Index is a measure of the monthly change in international prices of a basket of food commodities. In the same month, the International Monetary Fund's Food and Beverages Commodity Index rose at a similar rate. 
In real terms, global food prices are now higher than in 2008 and 2011, when the global economy was in meltdown.
Soaring freight costs increases price of food  
The soaring cost of freight has also hit the food supply chain, adding to the inflation spiral.
Poland's agriculture minister Grzegorz Puda spoke recently of a "food prices crisis". In the worst-case scenario, he said rising food costs, combined with surging energy prices, could imperil the livelihoods of millions of people around the world.
But MacLennan remained generally upbeat, saying that, overall, he feels the global food and agriculture system has proved resilient. 
"Even with the inevitable natural disasters coming from climate volatility, by and large, the food supply chain has worked pretty well in the last year or so," he said, but did warnthat thi s is "not something we can take for granted".