Supply Chain: The Quantum Computing Conundrum
By Rachael Hopwood-Jarvis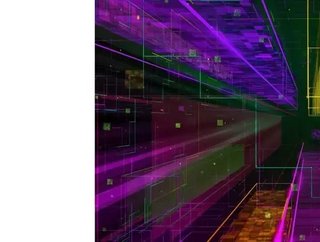 Quantum computing is one of many digital tools likely to shape, streamline and optimise the future of the supply chain...
From artificial intelligence to IoT, each technology trend is driven by finding solutions to a problem, some more successfully than others. Right now, the world's technology community is focused on harnessing the exponential opportunities promised by quantum computing. While it may be some time before we see the true benefits of this emerging technology, and while nothing is certain, the possibilities are great. 
What is Quantum Computing?
Capable of solving problems up to 100 million times faster than traditional computers, quantum computing has the potential to comprehensively speed up processes on a monumental scale.
Quantum computers cost millions of dollars to produce, so it perhaps goes without saying that these computers are not yet ready for mass production and rollout. However, their powerful potential to transform real-world supply chain problems should not (and cannot) be ignored. Quantum bits (qubits) can occupy more than one state at the same time (unlike their binary counterparts), embracing nuance and complexity. These particles are interdependent on each other and analogous to the variables of a complex supply chain. Qubits can be linked to other qubits, a process known as entanglement. This is a key hallmark that separates quantum from classical computing.
"It is possible to adjust an interaction between these qubits so that they can 'sense' each other. The system then naturally tries to arrange itself in such a way that it consumes as little energy as possible" says Christoph Becher, a Professor in Experimental Physics at Saarland University. 
Right now, tech giants such as Microsoft, IBM and Intel continue to lead the charge when it comes to the development of quantum computers. While continuous improvement will still be required in the years to come, many tech companies are already offering access to quantum computing features.
According to Forbes contributor Paul Smith-Goodson, IBM is committed to providing clients with quantum computing breakthroughs capable of solving today's "impossible" problems. Jay Gambetta, Vice President, IBM Quantum, said: "With advancements across software and hardware, IBM's full-stack approach delivers the most powerful quantum systems in the industry to our users."
This is good news for multiple industries but in particular those areas of the supply chain where problems around efficiency occur.
Preventing Failure of Supply Chain Optimisation Engines
Current optimisation systems used in inventory allocation and order promising fail to meet the expectations of supply chain planners for a few reasons. Sanjeev Trehan, a member of the Enterprise Transformation Group at TATA Consultancy Services, highlighted two of the key reasons for this in a discussion around digital supply chain disruption:
Planners execute optimisation engines frequently to promise orders in real-time and perform dynamic inventory optimisation. The problem occurs when the supply chain network grows in complexity, and the optimisation engine takes longer to complete the plans. The result is delayed system availability to users.
Supply chain planners perform quick simulations by changing the planning parameters, essentially performing 'what-if' scenarios. These simulations are typically required to check the feasibility of fulfilling a rush order from a high priority customer, evaluate preparedness for a sales promotion, or support sales and operations meetings. In complex supply chain networks, simulations take longer to complete as well, potentially eradicating the advantages of finding a quick solution and testing these scenarios.
Inadequate system performance capabilities lie at the heart of both planning problems. By speeding up these processes on an exponential scale, these problems are almost completely eradicated, and the process is made more efficient.
Practical Data and Inventory Applications
As manufacturers incorporate more IoT sensors into their daily operations, they harvest vast amounts of enterprise data. Quantum computing can handle these complex variables within a decision-making model with a high degree of excellence. Harmonising various types of data from different sources makes it especially useful for optimising resource management and logistics within the supply chain. 
Quantum computing could be applied to improve dynamic inventory allocation, as well as helping manufacturers govern their energy distribution, water usage, and network design. The precision of this technology allows for a very detailed account of the energy used on the production floor in real-time, for example. Microsoft has partnered with Dubai's Electricity and Water Authority in a real-life example of using quantum for grid and utility management.
Logistics
"Quantum computing holds huge potential for the logistics area of the supply chain," says Shiraz Sidat, Operations Manager of , a Leicestershire based B2B courier firm that works in the supply chain of a number of aerospace and manufacturing companies.
"Quantum offers real-world solutions in areas such as scheduling, planning, routing and traffic simulations. There are huge opportunities to optimise energy usage, create more sustainable travel routes and make more informed financially-savvy decisions. The sheer scale of speed-up on offer here could potentially increase sustainability while saving time and money" he adds.
TATA Consultancy Services provide a very good example to support Shiraz's statement.
Let's say a company plans to ship orders using ten trucks over three possible routes. This means the company has 310 possibilities or 59,049 solutions to choose from. Any classical computer can solve this problem with little effort. Now let's assume a situation where a transport planner wants to simulate shipments using 40 trucks over the same three routes. The possibilities, in this case, are approximately 12 Quintillion – a tough ask for a classical computer. That's where quantum computers could potentially come in.
Looking Ahead
Quantum computing has the potential to disrupt the planning landscape. Planners can run plans at the flick of a button, performing scenario simulations on the fly. 
At present, the full use of quantum computers in the supply chain would be expensive and largely impractical. Another current issue is the higher rate of errors (when compared to traditional computers) experienced due to the excessive speed at which they operate. Experts and companies around the world are working to address and limit these errors.
As mentioned earlier in the article, many tech companies are providing aspects of quantum computing through an as-a-service model, which could well prove the most successful path for future widespread use. As-a-service quantum computing power would help enterprises access these capabilities at a fraction of the cost, in a similar way such models have helped businesses utilise simulation technology, high-performance computing and computer-aided engineering.
Alongside AI, the IoT, blockchain and automation, quantum computing is one of many digital tools likely to shape, streamline and optimise the future of the supply chain. As with all emerging technology, it requires an open mind and cautious optimism.