Supply chain 'could mean Xmas season of tears, not cheer'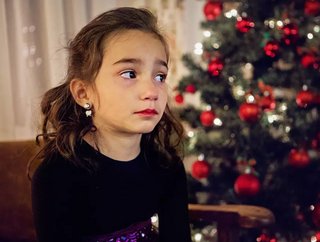 SAP warns that shoppers face serious delivery delays on toys, consoles, furniture, household appliances, trainers, and even Christmas trees
With snarled supply chains sending toy delivery lead-times soaring, parents across the globe are being urged to order early to avoid Christmas morning meltdowns.  
The warning, from SAP, the German software giant, comes as supply chains continue to struggle to meet the colossal rise in online shopping levels prompted by the pandemic.
SAP supply chain thought leader and evangelist Richard Howells says if there is a hot toy on your child's wish-list this Christmas then order now, or prepare for a season of tears, rather than cheer.
Christmas supply chain heartache
But it's not just kids who face Christmas supply chain heartbreak, says SAP. Mums and dads will also be affected, with furniture, home appliances and gym equipment all subject to significant delivery delays. 
Among the worse affected goods listed by Howells are:
Toys. Many are stuck in containers halfway around the world. The longer you leave it to order, the more you'll pay. 

Gaming consoles and smart home gyms. It's a double-whammy on this front. These products are not only stuck in containers, but chip shortages have also hit production levels. 

Home appliances. Chinese appliance companies have been hit by logistics problems. Expect shortages and delays.

Sports shoes and furniture. Large-scale factory shutdowns in Vietnam - a key manufacturer of trainers and furniture - has hit production levels. The soaring cost of wood has increased furniture prices. 

Christmas trees and decorations. Things could get really unfestive, with the American Christmas Tree Association reporting a shortage of trees and other seasonal décor.
In advice to businesses, Howells says they must urgently seek solutions to meet these seasonal supply challenges.
Mitigate Xmas supply risk, SAP urges firms
Howells advises businesses to:
Mitigate risk. When a furniture factory shuts down in Vietnam you must have a Plan B. "By identifying alternative sources of supply, and balancing off-shore, near-shoring, and on-shore suppliers and contract manufacturers, you can significantly reduce the risk of disruption," SAP says.

Improved demand visibility. Companies are urged to study trends on social media, to gauge sales levels of certain products.

Change response. Planning times have been compressed, say SAP. This means business planning systems across manufacturing and logistics are vital in order to keep pace with changing market dynamics.
Even if our Christmas goodies do arrive in time, SAP warns that we should expect to fork out more for pretty much everything.
In a SAP news blogpost, Richard Howells says: "The Delta variant continues to cause plant shutdowns in Asia, and even when products are manufactured, port closures are causing a bottleneck of supplies.
"This has increased the cost of shipping goods. It used to cost $3,000 to ship a container from southern China to the west coast of the US. Now, it's $20,000 or more. This is going to be reflected in the cost we pay as consumers."