Suez Canal Authority Seeks $200m Deposit to Free Ever Given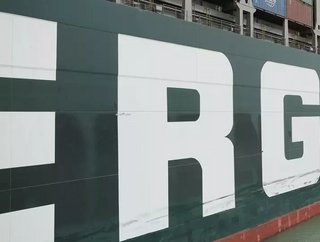 The Suez Canal Authority will release the Ever Given if its owner Shoei Kisen pays initial instalment of reduced $550m compensation claim
The operator of the Suez Canal has agreed to free the impounded Ever Given upon receipt of a $200m deposit from the vessel's owner, Shoei Kisen. 
The 400m container ship, which became grounded and blocked the trade route for six day, has been confined to the Bitter Lakes holding area by the Suez Canal Authority (SCA) since it was successfully freed from the banks of the canal in late March.
The SCA is pursuing a compensation claim against Shoei Kisen, the vessel's owner, before it is freed. The SCA says the funds will be used to recoup the costs of rescuing the vessel - including bonuses for the cadre of international excavators and dredging teams - repair the canal's damaged banks, and to cover a "loss of reputation". 
Ever Given owner disputes claim in court 
Lawyers for Shoei Kisen this weekend told an appeals hearing that the SCA was at fault for the blockage. They said authorities should have barred the vessel from entering the man-made strait because of the bad weather. It is understood that a sudden gust of strong winds forced the Ever Given off course, forcing its bulbous prow deep into the bank and blocking the canal for six days. Shoei Kisen's legal representatives further argued that the rescue effort was not a salvage mission, at least as defined by law, and therefore not open to a compensation claim. 
The appeal was rejected by the court on Sunday, but the SCA did offer a new deal to allow the Ever Given, along with its cargo and crew, to navigate beyond the canal for the first time in two months. Osama Rabie, Chairman and Managing Director of the Suez Canal Authority, said he would further reduce the fee to $550m, and release the vessel after a $200m deposit was paid. The SCA previously slashed its initial claim $916m to $600m. 
Suez Canal excavation works begin
As the SCA's legal battle with Shoei Kisen rages on, dredging work to extend sections of the Suez Canal has begun. The project, ordered by Egyptian President Abdelfatah Elsisi, will lengthen a secondary canal by 10km, and widen and deepen a 30km stretch of water in the southern sector, near where the Ever Given was stranded. 
The SCA says the excavation will shorten transit time for vessels, increase the efficiency of the trade route, "as well as raising the navigation safety factor in the southern sector".