State of the nation: Supply chain organisations need to improve their mobile technologies, report finds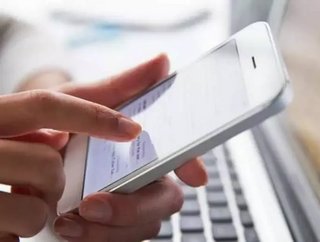 A report on customers mobile experience with large companies has revealed that only 21 percent of supply chain companies ranked their companys mobile pr...
A report on customer's mobile experience with large companies has revealed that only 21 percent of supply chain companies ranked their company's mobile presence at 90 percent or above.
The State of the Mobile Experience Report, a report which surveyed nearly 300 key influences and decision makers across retail, finance and supply chain industries shows that "many companies understand the advantages of a strong mobile user experience and are making the necessary investments in digital technologies."
Commissioned through Pointsource, the report also shows that the majority "still report dissatisfaction with their current mobile experience."
According to the report, 54 percent of supply chain respondents struggle with managing inventory, 52 percent with quality assurance, 48 percent with generally inefficient processes and 33 percent with outdated information.
"Supply chain companies wither with a mobile a presence or looking to develop one must ensure their strategy addresses these concerns, and that their mobile user experiences make handling operational tasks like these easier," said the report.
As for the current mobile solutions for the supply chain industry, the survey found that while 81 percent of supply chain decision makers have a mobile website and 71 percent have a mobile app at their companies, one-in-four (24 percent) do not currently use their mobile app or site to handle everyday tasks and projects.
"Mobile technologies are a major financial investment to squander, but when inefficiency trumps usefulness, it is likely that supply chain companies are turning away from their current solutions. With just 1 in 10 of those supply chain respondents whose companies have an existing mobile presence ranking it as excellent, this could very well be the case,"
The report adivses on how best supply chain organisations can utilise their mobile technologies moving forward, stating that a "one size fits all solution will not do".
Companies have been advised to "invest in a personalised solution" for unique operations and "create a mobile presence that works onsite and on the go" to cater to travelling and offline capabilities.
Supply Chain Digital's July issue is now live. 
Follow @SupplyChainD and @MrNLon on Twitter.
Supply Chain Digital is also on Facebook.