Space logistics: a new frontier for DHL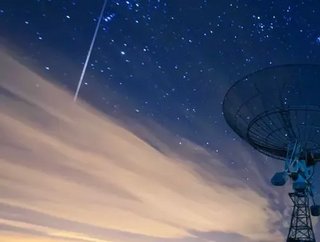 DHL takes its forwarding operations from global to galactic, establishing logistics to help the ION Satellite Carrier on its journey to space...
In an announcement made by DHL, the logistics company reports its latest partnership with D-Orbit. The partnership marks a new milestone for DHL taking its global forwarding operations galactic. 
Together with D-Orbit, the two organisations are collaborating on innovative logistics solutions to help ION Satellite Carrier on its journey to space. The satellite - designed and developed by D-Orbit - is planned to launch at Cape Canaveral, Florida in January 2021.
"We are excited about this partnership for two key reasons. First, D-Orbit shares our vision of reliable, safe and sustainable logistics to connect people and to improve lives. D-Orbit developed its solutions by placing intelligent, safe, and efficient orbital transportation at the heart of its corporate vision, for commercial and human expansion that must be - first and foremost - sustainable. Secondly, this project came to life because of collaboration within the company. It is a perfect example of how we work closely together with our innovation experts from DHL CSI to develop pioneering industry-tailored solutions and put innovation into practice," commented Tim Scharwath, CEO, DHL Global Forwarding, Freight.
"We are proud to support our partner D-Orbit with this critical mission, as we believe that space logistics will witness great expansion over the next few years, which we also highlighted for the first time in the latest edition of the DHL Logistics Trend Radar. There are enormous opportunities on the horizon for service providers in this sector. We firmly believe in the possibility of developing cutting-edge and sustainable solutions, especially for the transportation and storage of the future," added Mario Zini, CEO of DHL Global Forwarding Italy.
Space Logistics: a new frontier for the logistics industry
With the acceleration of technological advancements and successes, alongside exciting developments in the private and public sector, the vision to live and colonize space is reawakening. DHL reports that satellite logistics has become the newest facet of the logistics industry, "with tens of thousands of low- and medium-Earth-orbit (LEO and MEO) satellites expected to be launched in the next few years."
As a result DHL emphasises that many emerging questions in relation to space logistics need to be answered in order for the industry to be successful and sustainable in the future, including:
How will supply chains be planned and managed? 
How will the accumulation of space debris be curbed and reversed? 
As launch rates and emissions increase, are there more sustainable ways to transport objects into space? 
How can products be packaged to survive the extreme forces of a rocket launch and the exposure to high radiation and extreme temperatures of the space environment? 
While the industry poses many questions, DHL does note that despite the change of location, distances, and gravitational levels, the fundamental challenge of delivering goods from point A to point B, safe, on-time, and with the greatest efficiency possible, remains the same.
"DHL Global Forwarding is a world leader in logistics, and D-Orbit is an emerging leader in the space logistics and transportation sector. The success of our recent ION Satellite Carrier mission established D-Orbit as the first orbital transport company, with the ability to deploy satellites into precise orbital slots. The next step in our roadmap will be In-Orbit Servicing: moving existing satellites from one orbit to another, performing repair and refuelling operations for vehicles in orbit, and removing satellites at the end of their mission, thus optimising resources and keeping space clean," concluded Jonathan Firth, Chief Operating Officer at D-Orbit.
For more information on procurement, supply chain and logistics topics - please take a look at the latest edition of .