Source Consulting's Supply Chain Success Story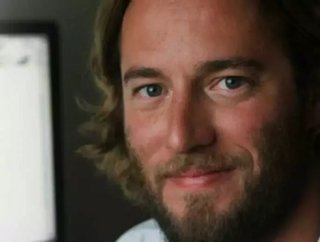 Written by Terence Dowling Source Consulting is a logistics consulting and solution provider that applies cost reduction services within the shipping i...
Written by Terence Dowling
Source Consulting is a logistics consulting and solution provider that applies cost reduction services within the shipping industry. Kupersmith, Co-Founder and CEO of the company, is excited to have been included on Inc. Magazine's 30th annual list of the "500 Fastest Growing Companies" in America, joining the ranks of Microsoft, Zappos, Intuit, and Vizio. Source Consulting was also nationally ranked by the magazine as a "Top Ten Logistics and Transportation Company" and a "Top Forty Company" in the Los Angeles area.
Since 2004, Source Consulting has been helping companies with high shipping volumes to reduce transportation costs and streamline the logistics process. Their team of highly experienced former carrier employees and innovative technologies aim to deliver maximum small parcel and freight cost savings for clients.
Services include freight and parcel invoice auditing, carrier rate analysis and negotiation solutions, supply chain optimization and consulting projects, customizable logistics reporting solutions, and carrier bill payment services.
Much of the company's recent growth and success can be credited to the performance-based element of their business' cost structure.
"In the midst of a challenging economic environment, Source Consulting's contingency based fee model has encouraged many customers to proactively seek our help in reducing transportation costs," Kupersmith said. "Although the cost saving solutions offered by Source are certainly relevant in a thriving economy, they become all the more sought after in troubled economic times.  
"A performance-based fee model allows companies to drive internal cost savings without putting limited budget dollars at risk."
Source Consulting is quite simply just taking a piece of the costs savings that they have already procured for their clients.
"Although performance based fees are not unique to Source Consulting or this industry, the additional value add solutions that the company incorporates into its core service offering set us apart," Kupersmith said. "Consultative services related to transportation forecasting and budgeting, carrier service level optimization, accessorial fee reduction analytics, and other cost custom saving initiatives are provided without upfront charge or performance fees."
While Source Consulting has reached a level of success, the road to where it is today has not always been so smooth.
"The ever evolving struggle to develop efficient systems, processes and best practices was and is a learning curve that has resulted in many bumps and bruises along the way," said Kupersmith. "Unfortunately, our primary method of discovering what worked best, most often involved first discovering what did not work well."
Kupersmith advises anyone looking to start or maintain a business to keep focused and be consistent in the effort to grow.
"My advice would be to have a goal and develop a plan to get there, but be ready to scrap it all and re-figure things along the way," he said. "Be persistent but also flexible."
It worked for him.
To learn more about Luke Kupersmith and Source Consulting, please visit www.sourceconsulting.com