Software is the answer to cutting carbon emissions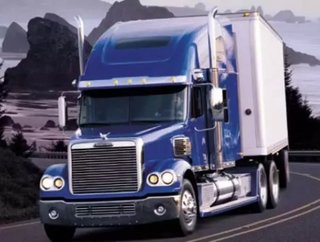 Written by Tim Phillips, CEO of Freightex Given the current economic climate, it is understandable that many companies are reducing their focus on cutt...
Written by Tim Phillips, CEO of Freightex
Given the current economic climate, it is understandable that many companies are reducing their focus on cutting carbon emissions as this is often perceived to be an expensive pursuit.
However, operating a more environmentally friendly supply chain can actually improve operational efficiency and therefore save money. This is particularly true of road transport, where the cost of fuel accounts for a large percentage of overall expenditure.
The main focus of the logistics industry has been to improve environmental – and fuel - performance through smaller incremental changes to working practice. Truck manufacturers have worked on improved aerodynamics and fuel efficiency, and drivers regularly receive training to drive more economically. Yet, these improvements only amount to fractional percentage improvements in environmental performance.
Empty Running
One of the biggest challenges for the major players in the road transport industry, which also impacts on the environment, is empty running – where trucks complete journeys when they are not loaded to maximum capacity, sometimes even completely empty.
Although major companies tell us that their fleets are optimised with over 90% utilisation, in a lot of instances this ignores loads that are sub-contracted to other companies; often because they do not fit into the regular or convenient schedules of their networks or for some other reason are difficult to move.
Alongside this point, 80% of vehicles on the road belong to fleets of 20 trucks or under without sophisticated technology. On average, these operators run at around 60% capacity.
At a recent sustainability conference it was quoted that 80bn km are driven by trucks with no loads in the EU each year. Recent figures from the European Commission financed project C03 shows that the average truck on Europe's roads has a utilisation rate of just 55%. This figure has barely changed in the last ten years.
The challenge for the freight industry leaders is to find ways of increasing the utilisation of these smaller fleets to improve the industry's overall environmental performance.
Software can reduce empty running
The best way to improve utilisation rates, environmental performance and to reduce fuel consumption is through the use of innovative third party load planning software that improves visibility - enabling better planning and increased flexibility.
Implementing a system such as this is what I call, "Effective freight management services". These can make a monumental improvement to a company's environmental performance.
By filling empty vehicles on the road the industry lowers the proportion of wasted journeys that empty trucks are making and significantly lowers the carbon emissions that are created by repositioning these empty trucks for their next journey.
These management systems track down the most efficient truck at any one time to carry the load that needs transporting. By utilising an independent third party system, the whole industry is able to collaborate to share loads and capacity in a safe and managed environment where customer and carriers trust the process.
The technology provides economic matching and takes into consideration time and route, not just post code locations. This allows hauliers to better asses the viability of securing a load.
Another key advantage of this type of technology is its ability to improve visibility of assets and inventory and therefore the responsiveness of operations.
When things occasionally go wrong, freight management software can provide the visibility needed to find short term replacement options for these trucks or new capacity to move the load the truck can no longer make.
Collaboration
The responsiveness of operations achieved through this increased visibility therefore allows "live" collaboration to become a reality. The visibility provided enables companies to offer up a load that does not fit their network to others in the group and move something with their truck that makes more sense.
For every load to be moved, the platforms can rank available trucks, taking into account the detour they will have to make to collect the load in question. This often results in vehicles positioned very close to the load being used, and matches hauliers with traffic flows they wouldn't otherwise have known about.
The benefits
By incorporating effective freight management, hauliers are making a conscious effort to go green and make a significant reduction to their carbon emissions, without costing them a penny. In fact ultimately the service saves hauliers money. By making the most of normally wasted journeys to reposition trucks for their next job they are becoming more cost effective and reducing usually wasted mileage.
In addition, the customer also stands to benefit. By utilising a truck that would otherwise be travelling only partially loaded, they are often able to secure favourable pricing, with the whole operation managed by a service focused third party.
Tim Phillips Bio
Tim is CEO of Freightex - a European Full Truck Load freight service, specialising in optimised use of available market capacity while giving customers high service levels. Prior to this he worked as a director at a large automotive  logistics provider and earlier at senior level in the OEMs as the general manager in transport buying.