Smurfit Kappa profit jumps 81 percent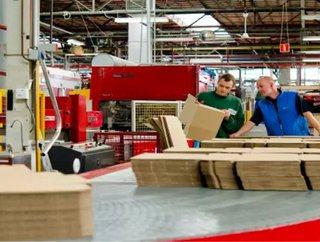 Follow @SamJermy Follow @SupplyChainD In its first quarter results,SmurfitKappa announced pre-tax profits of €104mjumping up from €57min the...
In its first quarter results, Smurfit Kappa announced pre-tax profits of €104m jumping up from €57m in the same period last year, an 81 percent rise.
The company has also said it increased its efforts to find acquisitions and expects to post increased full-year profits, adding that it is boosted by a strong underlying performance from its operations in the Americas.
Gary McGann, Smurfit Kappa Group CEO, said: "In terms of the first quarter, earnings before tax growth of 12% and the sharply increased earnings per share year-on-year reflects a strong underlying performance in our Americas business, price improvements in our European packaging operations, and materially reduced financing costs as a result of the completion of the significantly more attractive financing structure for the Group, most of which has been completed in 2013.
"This was offset by a number of factors including downtime in our kraftliner operations at a net cost of approximately €8 million and a further €18 million adverse impact arising mainly from negative currency translation adjustment."
European corrugated packaging demand remains reasonable with quarter-on-quarter growth in Western Europe partially offset by lower volumes in Eastern Europe. The first quarter was also impacted by weakening recovered paper costs and an inventory build-up from the year-end, resulting in recycled containerboard price decreases which slowed down corrugated price recovery.
SKG is taking approximately 25,000 tonnes of recycled containerboard downtime in the second quarter. Despite the current circumstances SKG's integrated model has underpinned relatively good earnings development in the quarter.
Main Facts
Revenue €1.9 billion (up 2%)
Pre-tax profit: €104m (up 81%)
EBITDA before exceptional items: €269 million (up 12%)
Net debt €2.64 billion, down 8% from €2.87 billion