SMBs 'are investing heavily in safeguarding supply chains'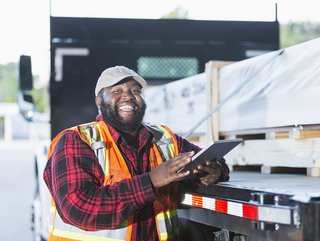 Pushkar Mukewar is CEO of digital cross-border trade finance platform, Drip Capital, & says SMBs are investing heavily in strategies to safeguard supply
Pushkar Mukewar is the CEO and Co-Founder of Drip Capital, where he is responsible for defining the strategic direction and managing product, business development and operations of the company.

Tell us a little of yourself and Drip Capital
I grew up around a business family in the small town of Nagpur in central India. My father, a doctor, chose to forego promising opportunities in larger cities to serve the local community in his hometown. This value system imparted a powerful lesson about the importance of "giving back" and inspired me to take up entrepreneurship and solve one of the biggest struggles of small businesses in India: access to capital.
After working in the venture capital space my co-founder, Neil Kothari, and launched Drip Capital's India operations in 2016.
Today, it is today backed by marquee global investors, and we have partnerships with major banks such as Barclays and East West Bank. We work with around 5,000 sellers and buyers across 105 countries and have financed over US$2.6bn of global trade.
How does Drip Capital help transform supply chains?
Banks and traditional financial institutions require a large trail of documentation for financing SMBs engaged in cross-border trade.
But Drip Capital is a digital trade finance company that leverages its proprietary machine learning-based risk assessment model and cloud technology to finance cross-border transactions, allowing SMBs to access working capital and invest in growth.
For instance, in the US, we offer buy-now-pay-later financing solutions for SMBs. Our tech-backed platform allows us to finance a buyer's request in less than 48 hours. The buyer can use additional working capital to improve their cash flow. They can invest this capital in technology, buy more inventory to meet seasonal demands, acquire new customers or expand to new markets.
We'll also soon be launching a trade facilitation platform - a one-stop solution for trade-related products and services. The platform is designed to alleviate the pain points of small businesses while collaborating with key participants across the value chain, including shipping lines, payment processors, and insurance providers.
What areas of supply are businesses most looking to invest in?
As supply chains move past the immediate impacts of the pandemic, temporary solutions such as chartering private container ships and stockpiling may not address all the challenges. Globally, businesses are restructuring to build more-robust and resilient supply chains that can respond to crises with agility.
The major bottlenecks in supply chain management are down to poor operational visibility, fluctuating consumer needs and inventory management. So, most retailers want to invest in omnichannel fulfillment, where they use multiple selling channels to distribute customer orders such as ship from warehouse), ship from third-party logistics provider or manufacturer), or ship from store.
SMBs are adopting digitalisation and transforming their businesses to adopt the new normal, so they need financial support much more than ever.
While banks couldn't keep up with this, fintech companies, with their agility and resilience, are well positioned to cater to this demand.
Alternative financing companies are not offering traditional credit lines to these businesses. Instead, they are offering customised financing options for post-shipment financing, and experimenting with offering other shipment-related financing from freight costs and inventory financing.
With Drip, customers can plan inventories in advance and cater to demand amid the supply chain crisis. We will continue to invest heavily in our supply chain financing business, with an aim to make global trade easy and accessible for US importers.
We plan to further expand our financing solutions to other markets such as Canada, Latin America and Southeast Asia in the coming months.
Which countries are investing most in supply chain transformation?
The first one is the US. As the country is one of the world's largest importers, supply chain snarls have impacted them the most. There is a lot of focus on relooking at every part of the supply chain, from relocating production bases to improving the infrastructure of ports and automating warehousing solutions.
In the EU, meanwhile, many countries are building sustainable supply chains.
Which sectors are investing most in supply transformation?
Big-box retailers operate on low-profit margins with optimised pricing at the lowest possible cost. They focus on setting up proprietary shipping lines, and might also look at shipping lines and designated spots at ports to offload their shipments on priority in the coming future.
On the other hand, fashion retailers are looking at nearshoring manufacturing over time, by relocating production from Asia to Africa or Eastern Europe.
Globally, corporations are focusing on regionalisation, so that bottlenecks in one area don't trickle down to others.
Best piece of advice ever given?
Someone once told me. 'trust your gut, no matter what,' and this has always worked for me. For instance, when Covid struck, we had no idea how to navigate the situation, and so I relied entirely on my instincts to develop my business goals, and this worked out well.
Who inspires you?
The Chinese philosopher, Confucius, said: "When it is obvious that goals can't be reached, don't adjust the goals, adjust the action." I think that this is so true.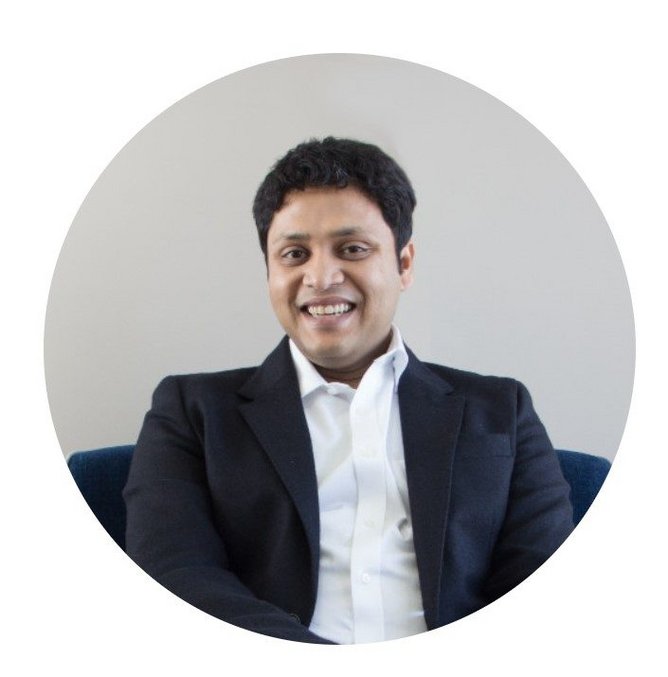 Drip Capital CEO & Co-founder, Pushkar Mukewar.