Showering named Supply Chain MOTY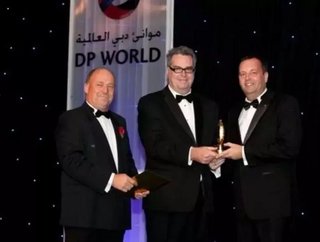 Organized by LOG Middle East, the region's premier publication for the logistics and supply chain industry, the LOG.LEO Awards recognize the indust...
Organized by LOG Middle East, the region's premier publication for the logistics and supply chain industry, the LOG.LEO Awards recognize the industry's most outstanding achievers across five main categories.
As General Manager of Logistics for GAC Dubai, Phil Showering was singled out for his energy and innovation in providing tailor-made supply chain solutions to businesses in the region.
"This award is an acknowledgement of GAC's ability to set the benchmark for quality service in the industry, independent of prevailing market conditions, whilst maintaining the human touch that has always been an integral part of our business," Showering said. "It is a testament to the hard work and expertise of all the people I work with, especially my outstanding 3PL team without whom the continued success and growth of our business wouldn't be possible."
A British national, Showering took over as GAC Dubai's General Manager of Logistics in April 2008. Since then, he has overseen several important projects for the company, including consolidated distribution in Dubai of multiple brands for leading multinational corporations. He believes that cost consolidation, resource sharing and the human element are key factors in GAC's ability to survive the downturn and maintain consistent growth.
To ensure that customer needs are assessed and met, GAC regularly conducts surveys and works in tandem with clients to provide solutions tailored to their businesses. Bespoke scanning software has been developed to meet individual customer requirements and improve delivery accuracy, generating comprehensive stock reports and interfacing with customers' individual IT systems.
"GAC believes in continuous investment in its most valuable asset - its people," Showering said. "We invest heavily in employee development and training to improve core skills and provide a superior customer experience, and by sharing resources across multiple contracts, we achieve significant cost savings which we pass on to our customers."
About GAC Group

GAC is a global provider of shipping, logistics and marine services. These services are constantly being refined and integrated to serve their customers' increasing need for competitive solutions. GAC has been building its reputation in its chosen markets since 1956.
Headquartered in Dubai, GAC employs over 9,000 people in more than 300 offices worldwide.
Edited by Kevin Scarpati